Primark are doing the cutest Disney baubles

Cosmopolitan
14/09/2017
© Primark Primark are doing Disney baubles and they're the cutest If our Christmas tree isn't 12 foot tall and eight food wide this year, we're gonna have a massive problem.

Because not only have we stocked up on these incredible gin baubles and the magical Harry Potter ones, but now Primark have announced actual Disney ones. AND WE'RE OBSESSED.
Anybody else already grabbing the closest pair of shoes and considering hobbling down to the high street immediately? 
Even though it's only September, we genuinely already have Christmas 2017 planned, and the decoration theme mainly centres around these adorable Mickey Mouse baubles.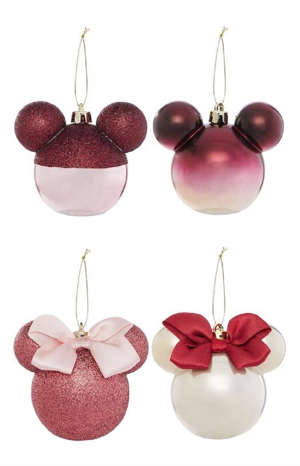 © Provided by National magazine company ltd (hearst UK) PRIMARK

LOOK HOW CUTE THEY ARE.
Primark are also doing Frozen, Beauty and The Beast and Winnie the Pooh themed baubles, as well as special singular Mickey Mouth ear ones.
They're quite reasonably priced, too, with the four packs coming in at £4 and the special singular ones costing £5 each.
You'll be fighting off every Disney fan in the country, so you'd better keep an eagle eye out for them hitting your nearest store.

© Provided by National magazine company ltd (Hearst UK) We can always rely on Primark to get it right.