Rihanna just graced us with a lip paint tutorial

Cosmopolitan (UK)
14/11/2017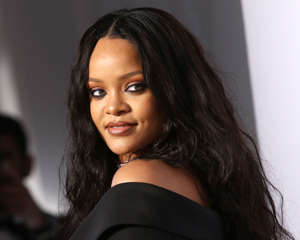 © provided by Shutterstock Rihanna Rihanna, Forever Queen and Goddess behind Fenty Beauty, has announced the launch of her brand new Stunna Lip Paint.
In case you've been on the moon recently, you'll know that Fenty beauty is getting rave reviews for its diversity and originality - plus have you seen that packaging? When it was announced that Rihanna would be launching a red liquid lipstick we eagerly added the release date to our diaries (23rd November, FYI).
Now it's fast-approaching, the ever-witty businesswoman is promoting the Stunna colour - and we're all about her technique. 
Of course, since she's Rih Rih, she's anticipating Stunna's release with some extra flair - an Instagram lip tutorial. It's honestly the best thing that's ever been on a screen. Cancel HBO and just watch this instead. It's better than Game of Thrones (and sexier, too! I said it!).
© Getty Rihanna just graced us with the perfect lip paint tutorial Rihanna captioned the post, "#stunna 💋 don't laugh at my tutorial skillz 🤷🏽♀️ @fentybeauty" and I'm pretty sure everyone's just in awe of her talents. The color glides on and with a few quick touch ups, she's looking like perfection. I want, I want, I want!

Anyway, watch below and learn from the master:
Rihanna's Stunna lipstick will be available from Harvey Nichols on 23rd November. Add it to your diaries; this one's definitely going to be a sellout.
Related: Rihanna Finally Revealed Her Fenty Beauty Line (provided by Wochit Entertainment)
For more of the most popular News, Sport, Lifestyle & Entertainment on MSN, Follow us on Facebook, and on Twitter