The seven types of people you see at fashion week

The Independent
12/02/2018
© Provided by Independent Digital News & Media Limited You'd be forgiven for thinking that the most interesting thing about fashion week is the fashion.
While the forthcoming weeks in New York, London, Milan and Paris are primarily about showcasing designers' latest collections, the shows themselves are as much of a social spectacle as a sartorial one.
As the events are closed off to the public, they perpetuate a culture entrenched in exclusivity and inflated egos - and if you fail to see the hilarity of it all, you might just be one of the seven fashion victims listed below.
From the intern who fancies herself as the next Carrie Bradshaw to the security guard who'd rather be at the pub, read on to marvel at the cocktail of caricatures you'll find, as noted by lifestyle writer Olivia Petter, who's in New York covering fashion week for The Independent.
The VVIP celebrity who magically appears on the front row when the show starts
You didn't see them walk in, you didn't know they were coming and you can't believe that the really famous singer from the really famous boy band with the even more famous model girlfriend managed to sneak through the swarm of photographers outside - see Zayn Malik, who somehow apparated onto the 'frow' at Tom Ford without anyone seeing.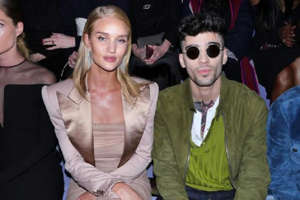 © Provided by The Independent Digital News & Media Limited Rosie Huntington-Whiteley and Zayn Malik at Tom Ford (Rex Features) When the music stops and the lights come up, they've already disappeared and you find yourself existentially questioning whether they were ever really there in the first place.
The friendly rogue whose job and name depend on who they're talking to
On Wednesday they were Lola-Mae Smythson, the fashion writer from Brooklyn; on Thursday they were L Smyth, the budding photographer from London with an American twang and on Saturday they were @LMSfashion67, the Instagrammer who hates being called an influencer.
They're only at fashion week to promote their personal brand, which is constantly evolving alongside their ephemeral sense of self.
People who behave like they're Anna Wintour
They stroll into shows 20 minutes late holding nothing but a smartphone and a venti non-fat latte from Starbucks.
Regardless of time/space, they never take their sunglasses off and rarely crack a smile.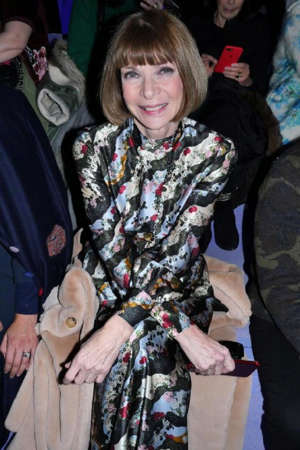 © Provided by The Independent Digital News & Media Limited The real Anna Wintour is actually rather chipper and doesn't always wear sunglasses (Rex Features) They will not speak to anyone because they are too busy thinking about 'being Anna Wintour' to conjure up words for menial conversation - unless you are actually Anna Wintour, in which case, as you were.
The intern who's gutted it's nothing like The Devil Wears Prada
The closest they've come to a designer dress is taking one to the dry cleaners.
At least three models have trodden on their hand and they haven't slept in a week.
However, their blinded optimism/naivety keeps them convinced that they're only one coffee run away from a fashion cupboard makeover.
The PR who may spontaneously combust
Never seen without a clipboard and walks, speaks and blinks approximately 2.3 times faster than most people.
Dictates instructions into an earpiece every 47 seconds, though you can never discern if they are actually communicating with someone or just bossing themselves around.
Also hasn't slept in a week and may burst into tears if Starbucks run out of soy milk.
The very fabulous and important partygoer
This person does not do queues.
Even if 'the party is at capacity', they will boldly barge straight to the front and insist they are on 'the special list', or that they're related to the host, or that they once met the Queen.
It's only a matter of time until they resort to flashing their phones to show how many followers they have on social media.
The security guard who would rather be anywhere else
Their role is simply a means to an end - they have zero interest in fashion and would trade ruffles and runways for pubs and PJs faster than you can say "millennial pink".
They also don't smile - finding a perky security guard at fashion week is like finding a non-vegan cheeseburger at Coachella i.e. rare and unlikely.
Related: Brooklyn Beckham missed Victoria's fashion show for girlfriend (Provided by Bang Showbiz)
For more of the most popular News, Sport, Lifestyle & Entertainment on MSN, Follow us on Facebook, and on Twitter