What to consider before dyeing hair pink

Cover Media
12/03/2019
Pink hair has become the go-to hair colour for the fashion-forward.
The versatile bubblegum shade comes in a hue to suit everyone; from pastel and blush tones for blondes, and fuschias and darker pink shades which are perfect for those with darker locks.
But before rushing headlong to take the pink plunge there are a few things you need to consider – such as the maintenance and commitment required to keep it looking good. Have a consultation
Video: A Brief History of Pink Hair (Vogue)
And for those with darker locks wanting a light shade of pink your hair will need to be pre-lightened.
"Going to a salon will also ensure that you get an even coverage and a nice clean finish," explains Patrick Marrow, Crazy Color brand ambassador. Choose the right pink for you
Pink can suit all skin tones, depending upon the shade you choose.
© Getty Carnival - Celebration Event, Glitter, Traveling Carnival, Make-Up, Eye "Decide what effect you want to create – do you want to be bold or blend in? You can wear your shade of pink as a statement with all-over colour or incorporate it more subtly within a balayage or even hair extensions," the experts at Live True London tell us.

Worn out pink shades, a slightly grungy shade of pink, is set to remain popular throughout 2019.
Ensure your hair is in good condition. The better the condition of your hair, the better your pink hair colour will look.
"Dry or damaged hair doesn't hold colour or shine because the hair is too weak," explains Rita Hazan, the hair maestro who dyed Katy Perry's hair. "Use products that are specific for colour treated hair—they are hydrating and moisturising and have ingredients like rice proteins, shea butter and oils that are good for your hair. I would recommend my True Color Shampoo and Conditioner."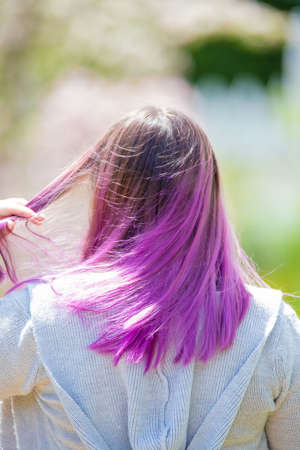 © Getty "Treat yourself to regular deep conditioning treatments, or ask your stylist to use a bond rebuilder when they are colouring your hair," adds Sarah Winstone at Hepcats Barbershop and Beauty Parlour.

Maintenance
"No matter what you do, your hair colour will fade and get dull naturally from environmental and mechanical (blow-dry, curling iron, flat iron) damage," continues Rita. "Using a gloss will prevent hair colour from losing its lustre and will keep your hair healthy, shiny, and vibrant at all times.
"I recommend Rita Hazan New York True Colour Ultimate Shine Gloss for any bright, bold colours, such as shades of pink."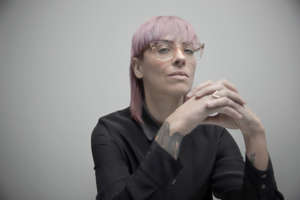 Invest in good at home care
A good colour safe shampoo and conditioner is essential for keeping pink tones vibrant and strong.
You should also avoid harsh chemicals, such as those found in swimming pools, which can make your pink fade much quicker.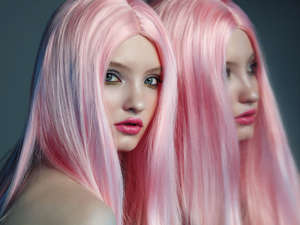 "Pureology's Hydrate shampoo, conditioner, and mask range is a professional-grade, colour-safe, vegan product, which will leave your hair feeling hydrated, shiny and smooth," says Neil.
Pink is an easy to maintain option as it fades out beautifully with time. A vibrant pink will fade out into a beautiful soft pink. But, if you want to keep your pink hair game vibrant and strong, regular salon top-up visits are a must.
Gallery: 23 celebrities that look almost unrecognizable after dyeing their hair platinum blonde (INSIDER)