Zara alludes to going gender-neutral, with men and women modelling same clothes

The Independent
14/11/2017
© Provided by Independent Print Limited Fashion retailer Zara has hinted that some of their garments might be gender-neutral.

While the popular high street brand haven't made an official announcement regarding unisex clothing, savvy shoppers have noticed that some of their clothes are being modelled by both men and women online.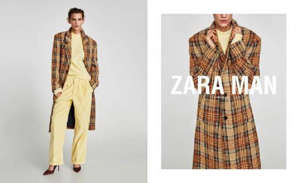 © provided by Independent Print Limited (Zara) One £159 checked coat is advertised as being from Zara Man, despite being modelled by a woman and appearing the women's coats section.

Another long checked duffle coat, also £159, is similarly advertised as being from the men's collection but is modelled by both genders.

Plus, it appears in both the men's and women's outerwear sections.
It wouldn't be the first time the £8.6bn brand embraced gender-neutral clothing.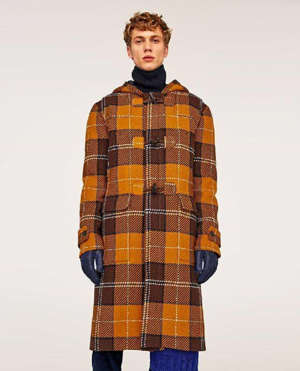 © Provided by Independent Print Limited (Zara) In 2016, Zara released a unisex line named "Ungendered" which featured eight minimalistic wardrobe staples such as hoodies, tracksuit bottoms and T-shirts, all in neutral shades of grey, beige and navy.

However, the progressive line was met with mixed reviews.
Some shoppers praised Zara for their initiative, while others criticised the clothes for being too plain.

"When will we move past this notion that genderless clothing simply = plain t-shirts/sweatpants? why is this "bold"?," tweeted Tyler Ford, associate editor at Condé Nast's new LGBTQ platform, Them.
.@ZARA how 'bout adding skirts to your "ungendered" line? everybody likes to feel the breeze, and it looks so dope. pic.twitter.com/wNCbzSIQjx

— isobel cully (@drizzobel)

March 7, 2016
Ford wasn't the only disappointed customer, with one person describing the line as "literally just male coded lounge wear" and others suggesting Zara should have added some more subversive options to the gender-neutral collection, such as skirts.
However, it wasn't long until other major fashion retailers followed in Zara's forward-thinking footsteps.
In March, H&M launched a unisex denim line while John Lewis famously ditched "girls" and "boys" labels on their children's clothes in September.
Zara responded to The Independent on this saying "this isn't something that Zara would provide a comment for."
For more of the most popular News, Sport, Lifestyle & Entertainment on MSN, Follow us on Facebook, and on Twitter