Are you part of UK's Lost Generation?

Easyvoyage
13/09/2017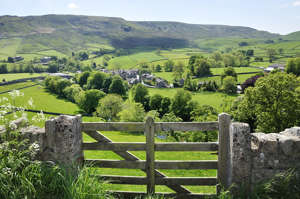 © Provided by Shutterstock In this case, the Lost Generation is a nickname given to millennials who prefer to travel to exotic locations on the other side of the globe rather than stay in the UK and explore their homeland.
Figures demonstrate that there has been a significant fall in the number of young people who are travelling and exploring within the UK. According to statistics 16 to 34 year-olds are taking almost one and a half million fewer holidays within Great Britain than a decade ago. The principal reason behind this phenomenon is that the UK no longer appeals to the younger generation, especially when compared with new cultural opportunities that are offered by countries in Europe and Asia.
The "Join the World - Discover the UK" campaign has recognized this tourist trend and is determined to persuade the members of the Lost Generation that you can have just as many amazing travel experiences in the UK as you can further afield. The campaign operates mainly through social media using the hashtags #lovegreatbritain and #loveuk to inspire adolescents to holiday closer to home. Sally Balcombe, chief executive of the VisitBritain campaign, quoted by Travel Mole , summarized the goals of the project: "we want young people to take a new look at the sheer diversity and quality of activities and experiences right here on our doorstep"
The millennial generation is one of the largest ever recorded and thus their traveling trends can have a huge impact on the UK's tourism industry and economy. The "Discover the UK" campaign has high expectations for this national tourism initiative, estimating that it has the potential to generate an £80 million boost to the economy. In addition, with more Brits choosing to celebrate the culture, countryside and heritage of their homeland, the campaign will have the double effect of boosting the UK's overseas image, which in the light of Brexit may well be necessary.
Related: 10 Incredible Castle Hotels in the United Kingdom (Town and Country)