Family left stranded in Fuerteventura on new year holiday after blunder by travel agent

The Independent
10/01/2019
A pregnant mother with two small children turned up for their long-booked British Airways flight home from Fuerteventura to Gatwick – only to find that BA had suspended the route months earlier.
Lyndsey Pereira, her children and five other family members, had booked their New Year holiday in March 2018. The Spanish-owned online travel agent, Opodo, sold them outbound flights from Gatwick to Fuerteventura on Thomas Cook Airlines, returning on British Airways.
Download the Microsoft News app for your Android or iPhone device and get news & live updates on the go.
The day before the homeward journey, Opodo told her to check in for flight BA2701 at the Canary Islands airport, saying: "Boarding passes cannot be requested in advance and you should collect them at the airport check-in desk. Have a great trip!"
But when they arrived at the airport, there was no sign of a British Airways desk, because the airline was no longer flying from Fuerteventura.
After Ms Pereira had booked, BA decided not to continue the route through the winter. The procedure at this point is that the airline notifies the travel agent, which it did. As soon as that happened, last summer, the agent should have offered a range of options, from a full refund to alternative flights.
But when Ms Pereira contacted Opodo from the airport to ask how the travel agent proposed to solve the problem, she says she was left high and dry: "They said British Airways could fly us back five days later, with no promise of putting us up in accommodation.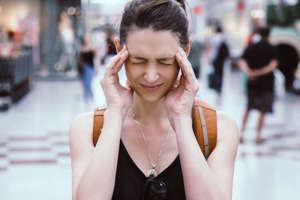 "I said this was not acceptable as we all had to get back to work, school, etc.
"All they said that I would get was a refund from BA of the original flight price.
"I was then basically left to my own devices to get us all home, while I'm six months pregnant with two small children."
With no seats available to anywhere near London, Ms Pereira had to book flights via Dublin – which required an overnight stay in the Irish capital.
"This has put me our of pocket by about £1,800, I got home 13 hours later that planned and we were stressed and exhausted after only getting five hours sleep in Dublin."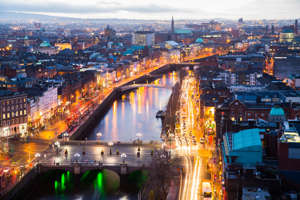 After The Independent intervened, Opodo agreed to pay the price difference between the original tickets and the new ones.
The travel agent blamed a technical problem, saying: "We have thoroughly reviewed this case and appreciate it being brought to our attention.
"It appears that due to a rare technical glitch in our booking systems, we did not inform the customer of their flight cancellation.
"At Opodo, our customers' experience is our number one priority and we are constantly innovating on their behalf to provide them with the best experience.
"We strive for 100 per cent customer satisfaction and always try to resolve any customer issue as quickly as possible."
Ms Pereira and her family are not entitled to compensation under European air passengers' rights rules as BA provided more than two weeks' notice of the route cancellation.
The regulations do not cover cases where the travel agent fails to pass on the essential information.
Watch: This is what to do if your luggage gets lost [Buzz60]
Search on Bing:
More about London