Holiday bookings to Turkey rise as lira hits all-time low against pound

The Guardian
09/08/2018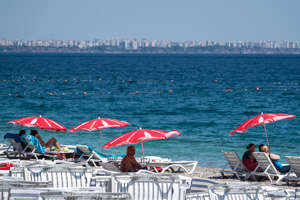 Taking a holiday in Turkey has become much cheaper, with the lira falling by 34% over the past year to hit a record low against the pound. Holidaymakers will now get 697 lira for £100, compared with 460 last year (both before exchange fees).
The lira's fall comes as the pound slumped to its lowest level against the euro and US dollar this year, and holidaymakers are being warned against exchanging pounds for euros at airports – where they will get less than a euro for a pound.
Hannah Maundrell, editor in chief, money.co.uk, has advice for UK holidaymakers heading abroad this summer:

Don't buy cash at the airport as you'll always be able to beat it with forward planning. Same applies with buying cash from your travel firm.

Compare travel money companies online but don't just focus on exchange rates. Factor in delivery costs and choose the option that gives the most cash to spend on holiday.

Don't pay for travel money with a credit card as it's likely you'll be charged a cash withdrawal fee.

Top up a prepaid card to lock in your rate. Choose your card: read the T&Cs carefully.

Prepaid cards can't always be used for hotel reservations or pay at pump fuel – have a backup.

Your regular credit card may sting you with fees abroad and your debit card is likely to be worse. Get a credit card that doesn't charge transaction fees abroad and pay off your statement when you get home for cheap spending.

If you buy something that costs over £100 while on holiday you could get Section 75 credit card protection too.

Taking cash out on your credit card can leave a footprint on your credit score – it's not held in anywhere near the same weight as if you defaulted on a payment but keeping withdrawals to a minimum is something to bear in mind.
Double check whether American Express is accepted where you're heading so you don't find yourself caught short.
Always choose to pay in the local currency rather than sterling if you're given the choice: this will avoid sneaky exchange fees.
"The lira is at an all-time low against the pound and thanks to the heatwave [making holidaymakers put off booking trips abroad] there are a lot of good-value deals on offer, so there's never been a better time to holiday in Turkey," said Anth Mooney of Thomas Cook Money, who also advises those planning a trip to Turkey to take advantage of the rates by loading a prepaid card with lira.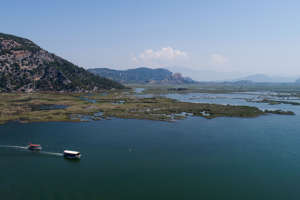 The company has reported an increase of 63% in its holiday bookings to Turkey this year, with Antalya overtaking Spain's Palma de Mallorca as Thomas Cook Airline's most-served airport for UK customers (57 flights a week to the Turkish city versus 41 to Palma). This follows on from reports earlier this year of a recovery period for tourism in Turkey after a series of terror attacks in 2016. Thomas Cook says the country now has the highest number of return customers, helping make it a "standout destination for summer 2018".
The tour operator has also reported a boost in other non-euro countries in 2018, including Egypt, up 80% this year, and Bulgaria, up 30%. Tunisia has been exceeding expectations – following terrorist attacks in 2015 – prompting Thomas Cook Airlines to increase the number of flights to the destination to 11 a week this summer.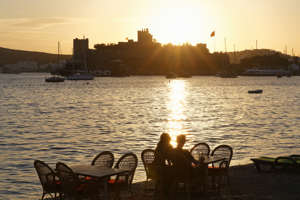 TUI also reports Turkey as a top European destination for UK tourists this summer: it ranks third after Spain and Greece, with Italy fourth and Cyprus fifth and is "well and truly back on the map as a top summer holiday location". A spokesperson said today that they have "certainly seen an increase in bookings to Turkey".
Despite its popularity with tourists, Turkey is facing pressure to act as an economic crisis looks imminent. The lira's slump comes after growing tension between Turkey and the US, as Donald Trump's administration announced it was reviewing the country's duty-free access to the US market, which could affect tax on $1.7bn of Turkish exports.
Related: Best European Cities for Solo Travellers (Provided by Travel + Leisure)