Romania is the fastest-growing travel destination for Brits

Evening Standard
20/03/2019
Each summer, you'll be hard-pressed not to find a Brit on the beaches of Spain, Italy and Greece. Yet, it seems the tide may be changing as we succumb to the mysterious allure of Eastern Europe.
Recently analysis by group tour company On The Go Tours, looked the data from the United Nations World Tourism Organization 2018 Tourism Highlights Report and found that Romania is the fastest-growing holiday destination for UK travellers.
Between 2007 and 2017, the report found there was a 638 per cent increase in British travellers visiting the under-the-radar European nation.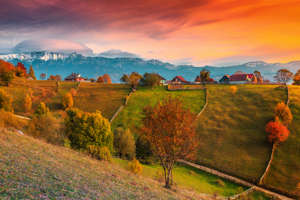 Lithuania was named as the second fastest-growing destination for UK travellers, increasing by 187 per cent in the same decade and Mexico the third, with traveller volume increasing by 145 per cent. You can see the full list below:
Top 20 fastest-growing travel destinations for Brits
1. Romania, up 638 per cent
2. Lithuania, up 187 per cent
3. Mexico, up 145 per cent
4. Hungary, up 70 per cent
5. U.A.E, up 64 per cent
6. Poland, up 56 per cent
7. Portugal, up 50 per cent
8. Denmark, up 45 per cent
9. Nigeria, up 38 per cent
10. Morocco, up 37 per cent
11. Italy, up 25 per cent
12. Netherlands, up 18 per cent
13. China, up 18 per cent
14. Slovakia, up 17.5 per cent
15. Pakistan, up 17.5 per cent
16. Austria, up 14 per cent
17. Bulgaria, up 11 per cent
18. Jamaica, up 10 per cent
19. Sweden, up nine per cent
20. Greece, up five per cent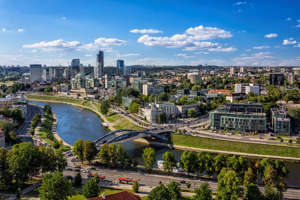 European nations represented 14 out of the 20 fastest-growing destinations, with Mexico, U.A.E., and Nigeria being the most popular non-European nations to visit.
Awash with history and culture, Romania is also a cheap city break for Brits, with flights to Cluj-Napoca starting from just £12 return, and flights to the capital of Bucharest from just £18 return from London.
Once there, expect a landscape filled with monasteries, rocky hilltops and medieval towns. Be sure to visit Transylvania for your Dracula fix along with stunning castles and unique architecture.
Gallery: The 20 Most Affordable Cities to Visit in Europe [TravelPulse]