Split ticketing: the trick that can make your train travel cheaper

Evening Standard
10/07/2019
Train fares in the UK are notoriously expensive – something which can be traced back to the privatisation of British Rail in 1993.
This means the popularisation of split ticketing, where you can 'hack' the system to make fares cheaper, is a welcome one.
To understand how to go about split ticketing – where you buy separate tickets for part of the journey instead of one ticket for the whole journey – we recently spoke to Mark Smith, the 'Man in Seat 61' and a rail expert who has held a number of posts, including working for the Department of Transport and being the station manager for London's Charing Cross, London Bridge and Cannon Street stations.
What is split ticketing?
Smith explains: "Split ticketing is where you buy a ticket from A to B and another from B to C, because it is cheaper than a ticket from A to C."
For example, a one-way ticket from London to Edinburgh on July 30 would cost £73.20 direct. But a train from London to York costs £18 and a ticket from York to Edinburgh costs £33.45 on the same day – a total of £51.45, saving £21.75.
Smith uses this trick too, he says: "I often travel from Haddenham into London then from London to somewhere such as York or Edinburgh, and I always check whether it's cheaper to buy a through ticket all the way from Haddenham or a separate Haddenham to London ticket. The answer varies."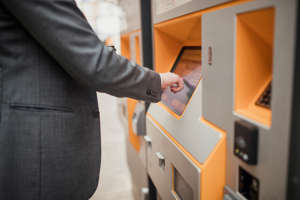 The peak/off peak hack
While split ticketing won't always save you money, there are certain situations where you can 'hack' the system. One of these being when you are travelling between peak and off peak times.
Smith explains: "When a journey straddles the peak/off-peak boundary, it can be cheaper to buy an Anytime ticket only for the part of the journey where the train in question is considered 'peak' and a cheaper Off-Peak ticket for the remainder. This can save money even on major flows to or from London, but remember it would still be cheaper to wait until the whole journey was off-peak, or to buy an Advance fare."
Why split ticketing is less likely to happen when travelling in the same district
Smith tells us: "The second major category [of split ticketing] is a straight-forward pricing anomaly, where fares of the same type have been set where A-B + B-C is less than A-C. 
"This is less likely to happen on major flows to and from London where one pricing manager controls all the prices and will try to avoid that. It's more likely to occur on obscure cross-country flows such as Scarborough to Exmouth, where multiple pricing managers from multiple companies set various sections of the route.
"So why don't they confer to sort this out? Under the Competition Act, it's illegal for them to do so. Furthermore, Department for Transport fares regulation prevents operators putting some fares up and others down to resolve anomalies, as British Rail might have done."
Is split ticketing legal?
Smith says: "It's perfectly legitimate, as long as the train calls at B - there's no need to get off the train. In fact, if one of the tickets is a season ticket, concessionary pass or rail rover, then the train doesn't need to call where the regular ticket switches to/from the season ticket."
What's the easiest way to split tickets?
As Smith explains, there are several sites and apps you can use to see if split ticketing is an option for you. These include ticketysplit.co.uk and trainsplit.com but, perhaps, the most popular of these is Loco2 – a UK-based train booking system that finds cheap fares across the UK and Europe often using the split ticketing hack.
Smith says: "Loco2.com checks all ticket types, and does so in the course of its normal ticket selling process, showing a symbol if a split ticketing opportunity is found. It usually manages what I had thought impossible: getting the same reserved seat across multiple tickets, so you don't have to switch seats at the point where your tickets change over.
"Sometimes the savings can be substantial, so I'd always recommend checking."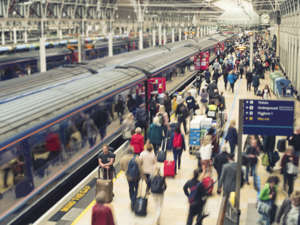 Why don't rail operators just lower their fares?
Smith explains: "With commuter fares it's a political decision, as fares are regulated and trains usually subsidised. If it costs £3K pro rata to run a railway to get a person into work, we've chosen to have a £2K season ticket with £1K of subsidy, other countries may choose a £1K season and £2K subsidy, and may also have higher levels of taxation to pay for this.
"With long-distance fares we have some of the most expensive and some of the cheapest fares because, exactly as the airlines have found, a wide span maximises revenue from all segments of the market, from affluent businessmen to budget travellers. Most European rail operators are slowly catching up in that respect."
MSN are empowering Women In Sport this summer. Find out more about our campaign and the charity fighting to promote the transformational and lifelong rewards of exercise for women and girls in the UK here.
Gallery: The longest flights in the world (Espresso)