This is how much the average family holiday costs

Evening Standard
10/08/2018
© Provided by Evening Standard Limited Family holidays have long been a way of getting some essential quality time together – but they come at a cost.

New research from travel booking site Expedia has revealed that families spend an average of £4,800 on family holidays each year, with the average vacation costing £2,417 and lasting nine days.
They found that families will take two holidays a year and spend their money on everything from flights to ice creams, sun loungers and day trips – the experience of which 77 per cent say is 'priceless'.
However, 59 per cent of parents said that they can't afford to take their kids away during the summer holidays as it is too expensive, rather electing to take their children out of school during term time and absorbing the government fine (around £120).
The research also revealed that 54 per cent of families are opting for staycations this year as the budget is too tight to travel abroad.
Related: The UK and Ireland's most fascinating Neolithic sites (provided by StarsInsider)
Aaron Price, Senior Vice President of Global Marketing at Brand Expedia said in a statement: "We understand how important holidays are to a family. They give us the opportunity to spend quality time together and make new memories with our loved ones, which can sometimes be quite rare. Going away shouldn't have to cost the earth."
In terms of saving for the holiday, 53 per cent of parents said they have had to cut back on personal treats and 45 per cent have had to work longer hours.
Not only are these holidays good for quality time together, a further 79 per cent believe the vacations are good for both physical and mental wellbeing – with 80 per cent using the holiday as a form of escapism.
So what are the best ways to save money on your family holiday?
Expedia's top 10 money-saving family holiday tips
1. Book package deals (38 per cent of respondents)
2. Book flights and accommodation separately (36 per cent)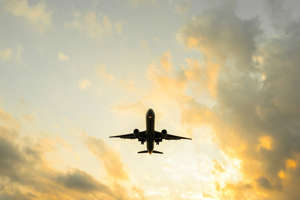 © Provided by Shutterstock 3. Book as far in advance as possible (33 per cent)

4. Choose self-catering accommodation (26 per cent)
5. Only book a holiday when there is a sale on (22 per cent)
6. Pack light and only take hand luggage (22 per cent)
7. Don't travel in peak season (17 per cent)
8. Pick locations where you can stay with family and friends (16 per cent)
9. Travel indirect routes (11 per cent)
10. If possible, drive rather than fly (9 per cent)
Watch: 8 holiday destinations at risk of being ruined by tourism (provided by Prima UK)