Venice, Rome, Florence are among the cities taking action to curb mass tourism

Easyvoyage
19/06/2017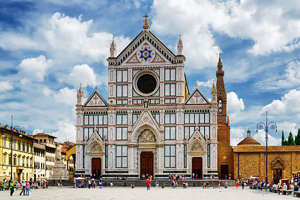 © Provided by Webedia SAS In a statement this week, the urban councilor, Massimiliano De Martin, told reporters that the move was for the "protection of the city". He explained that the tourism industry is taking over the city with new hotels taking over residential buildings.
Locals are increasingly marginalized by a city overrun with tourists, indeed in 2016, census showed that the population had dropped to 55,000 residents, and current forecasts estimate that the figure could fall to zero by as early as 2030.
In a statement, De Martin said that the new hotel would be "running the risk of impoverishing the city's social fabric".
This is not the first time the iconic Italian city has taken action in an attempt to slow the ever exanding tourism industry. Fast food restaurants have been denied planning permission and for a while there was a ban on call cruise ships weighing over 96,000 tons.
Venice is not alone in its attempts to curb tourism. At the beginning of June, the mayor of Florence, Dario Nardella, announced plans to prevent tourists using the famous Basilica of Santa Croce as a lunch spot, by hosing down the steps.
Nardella said "The churches aren't restaurants; they are religious and cultural sites."
"Tourism is a huge resource, but we need to protect the beauty of the city and enforce the law. Better a bit of water on the steps than dishing out fines for picnicking."
Littering is also a problem in Rome and this year, tourists caught picnicking on the Spanish steps will be fined. The local authorities have also issued a ban on tour buses in the city centre, including around sites like the Colosseum.
Further afield, in Croatia, tourism is also taking its toll. A famous waterfall is in danger after recent years have seen a steep increase in visitors. Local authorities are now planning to control the number of visitors that visit the natural landmark.
Croatia's national parks attract around 3 million visitors a year and in Dalmatia's Krka National Park, the famous Skradinski buk waterfall is a prime attraction. This year, tourists wanting to see the waterfall will be limited to 10,000 at a time.
Speaking to the press, Director of Krka National Park, Kresimir Saki, said the new rules were vital to protect the natural landsape. "While visitors wait to visit Skradinski buk, they will able to visit instructive hiking trails and viewpoints and will able to enjoy the sacred heritage of Krka."
As the tourist season approaches, it seems city authorities are becoming increasingly aware of the important balance to strike between preserving the natural surroundings and generating income.
Related: Lesser-Known Destinations That Scare Off Tourists (by Espresso)

25 Lesser-Known Destinations That Scare Off Tourists