Which plane is best for long haul flights?

Indy 100
07/12/2018
Editor's note: The opinions in this article are the author's, as published by our content partner, and do not represent the views of MSN or Microsoft.
A special message from MSN:

While Christmas is a time of joy for most of us, that's not the case for the UK's most vulnerable children and young people. We've partnered with giving platform Benevity to raise funds for two charities - the NSPCC and The Children's Society – to try to help change that. You can help make a difference - please donate now.
How do you choose a flight? For me, it is purely a combination of fare and schedule. Those variables generate the airline and the aircraft type. But occasionally there is a choice of different planes – as a reader, Tony M, discovered:
"For a 10-hour economy flight on Etihad I have a choice of different aircraft types: an Airbus A380 or a Boeing 787.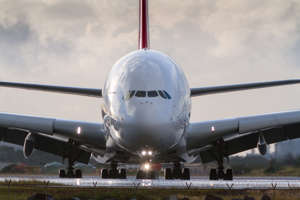 "In pure comfort terms, which would your recommend?"
It's a tough choice. On other airlines, such as British Airways and Singapore, my preference would be very clear: upstairs on an A380 "SuperJumbo". The upper deck economy section is terrific: just eight seats across, in a 2-4-2 configuration, which is good for couples travelling together. It's also great for solo travellers, because only 25 per cent of seats are "middle" – neither window nor aisle. And it feels more select than the main deck.
But Etihad is all-premium on the upper deck, so that is not an option. Downstairs on the main deck of the A380 is reasonable: with 10 seats abreast, in a 3-4-3 formation, there is 25 inches per seat. (Each seat is a lot less than 25 inches wide, because there are two aisles included in that calculation, but it feels quite spacious.) Compare this with the nine-abreast/3-3-3 Boeing 787 "Dreamliner", which offers only 22 inches per seat. In addition, Airbus says the A380 main deck provides "15 per cent more personal space for passenger storage [and] increased head room".
Yet I would plump for the smaller Boeing 787. On the Airbus main deck, 40 per cent of seats are middle, compared with only 33 per cent on the Boeing. As the 787 is a 21st-century aircraft rather than the late-20th-century A380, it is kinder to the passenger with higher pressurisation. On the 18-hour nonstop flight to Australia I took with Qantas, the cabin certainly felt more comfortable.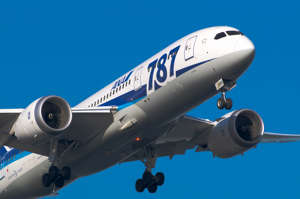 Another advantage of the smaller plane: the lower the number of people on board, the less the chance of a passenger-related issue disrupting the flight, from air rage to illness. And if a technical problem or weather issue intervenes and the aircraft is grounded overnight, finding rooms for the 299 passengers aboard a Dreamliner is a lot less of a challenge than sorting out 496 on a Superjumbo.
I would choose with either of the above over a Boeing 777 with 10 seats abreast – though recently I was intrigued to fly in a 10-abreast 777 on the 335 miles from Athens to Istanbul, flown by Turkish Airlines. There was almost no-one in business class that I could see as I walked through, but economy was almost full – and full of nice touches such as full inflight entertainment for the hour or so the trip took, as well as a proper meal and free drinks.
To round things off: good riddance to the Boeing 767, which British Airways retired last month and was only ever any good if you were in one of the Club Europe seats which had to be assigned to economy. And in a perfect economy world, I would always fly on an Airbus A350, which has the modern advantages of the 787 plus a bit of extra space.
Meanwhile, if you like to choose your aircraft type, probably the best route is British Airways from Heathrow to Los Angeles. The airline has three flights a day: the first on a 747 Jumbo, the second on a Dreamliner and the last on an Airbus A380. Pay your money and take your choice.
Gallery: The world's most beautiful planes [Love Exploring]
Search on Bing:
More about Boeing 777