World Cup 2018: What to do in Moscow besides the football

The Independent
13/06/2018
In 2015, readers of Travel + Leisure magazine voted the Russian capital the least friendly city on earth. But I have been taking holidays in Moscow for the past three decades, and find it engaging and welcoming. From the first World Cup match, Russia v Saudi Arabia on 14 June, to the final (possibly England v Germany) on 15 July, the capital will be the hub for the tournament – and host for many of the games. These are my top tips for enjoying Moscow between matches, whether you are based in the city or passing through.
Touch down
Domodedovo airport, served by British Airways and its Russian partner, is 25 miles southeast of the city centre, with a fast rail link into the city. The Aeroexpress takes 45 minutes and costs 500 roubles (£6) to Paveletsky station in Moscow.
Aeroflot is based at Sheremetyevo, 16 miles northwest. It also has an Aeroexpress to and from Moscow's Belorussky station (35 minutes, 500 roubles/£6).
Getting around
Compared with the wayward street networks that prevail in western Europe, Moscow is a dream to navigate. Main roads radiate from Red Square, intersected by a series of ring roads.
MSN has launched a campaign to tackle loneliness, which affects 9 million across all age groups and walks of life in the UK. Discover more on this 'silent epidemic': Please donate now
Navigating the world's most beautiful Metro system is also easy. Single trips cost 55 roubles (66p), but an all-day pass is just 218 roubles (£2.60), so profits begin with four trips.
During the World Cup there is a special bonus for fans: English-speaking tours will run daily until 15 July, starting at 11am each day from Vystavochnaya metro station, for 1,000 roubles (£12) or 20 per cent less if you have a Fan-ID.
Check in
The Budapest Hotel is extremely well located close to Red Square, with historical connotations (Lenin called in a couple of times) and excellent World Cup rates of 18,000 roubles (£215), including a lavish buffet breakfast in a handsome 1876 breakfast room.
Related: 22 amazing things to see and do in Moscow this summer (Provided by Microsoft GES)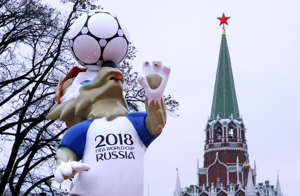 Kremlinology
"Above Moscow there is only one Kremlin and above the Kremlin there is only one God," goes a Russian saying.
The walls of the Kremlin ("citadel") protect palaces, towers and no fewer than five cathedrals – making it a huge tourist attraction as well as the hub of Vladimir Putin's power. During the summer it opens 9.30am-6pm daily except Thursday. Try to book tickets in advance at tickets.kreml.ru/en/ – though be warned that there are sometimes unscheduled closures due to political events.
Outside in Red Square, Lenin's Mausoleum is still open for business; the preserved body of the hero of the 1917 October Revolution, and first leader of the USSR, Vladimir Ilyich Lenin, is on display most mornings from 10am-1pm.
For another dimension on Soviet times, Bunker 42, a former top secret nuclear bunker 200ft below street level, is now a tourist attraction.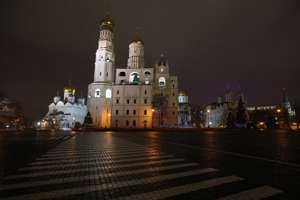 Dining with the locals
Moscow's status as a melting pot, with nationalities from across the old USSR, means it has the most interesting restaurants scene in Russia. Try Georgian cuisine at the Dada Cafe, Uzbek at Shabada, and Azeri at Barashka.
Watch out for
"High-profile armed robberies are an almost daily occurrence," says the US State Department. "The attacks usually take place while the victims are either entering or exiting banks. These attacks occur throughout Moscow."
MSN Loneliness Campaign: Who's affected and how is loneliness being tackled? Discover more and please donate now
Search on Bing:
More about Soviet Union
Search on Bing:
More about Soviet Union
Search on Bing:
More about Soviet Union