Bets on Meghan Markle's wedding dress designer suspended after 'flurry of activity'

The Independent
22/02/2018
© Provided by Independent Digital News & Media Limited Meghan Markle has proved once again that all bets are off when it comes to her clothing choices. 

With the big day quickly approaching, bookies were taking bets on who Markle would choose as the designer of her wedding dress - but now due to a "flurry of activity," all bets are off.
And it looks like Markle will follow in her sister-in-law's footsteps, choosing a wedding dress designed by Alexander McQueen, for her own royal wedding.
According to a spokesperson for bookmaker Paddy Power: "Our traders have been inundated with bets for McQueen to be the designer of Meghan's dress on Tuesday morning.

"So much so that they've had to suspend the betting. Either someone sneaky knows something, or there's plenty of shrewd punters who are up on their fashion knowledge."
© Provided by Independent Digital News & Media Limited Meghan's engagement ring features three diamonds (Getty) Other bookmakers have also suspended betting after the influx of bets for the British designer - with a spokesperson for Betfair stating they have as well, after "seeing some interesting betting on Tuesday morning on Alexander McQueen, who went from 16/1 to 8/1 in a very short space of time."
If Markle has chosen to have a custom gown made by Sarah Burton for Alexander McQueen, we imagine it will be incredible.

In addition to designing the Duchess of Cambridge's wedding dress for her 2011 wedding, Liv Tyler and Kate Winslet also wore McQueen wedding gowns.

However, with no official confirmation from McQueen, we wouldn't stop the betting just yet - especially considering Markle's close friend happens to be a fashion designer.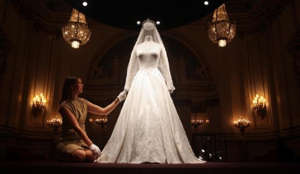 © Provided by Independent Digital News & Media Limited Kate Middleton's wedding gown was designed Alexander McQueen (Getty) In a recent interview with WWD, designer Roland Mouret discussed his friend's upcoming wedding, as well as his "role" in designing the gown.
He said: "Mmm, I don't want to say. No comment. It's… there is no comment on that. She's a friend. And that's… I can't say."
The designer then elaborated, telling the New York Post: "Meghan knows really well what she likes and the main thing with Meghan is to listen to her and work in collaboration with her," before announcing that he has "already said too much."

So either Mouret is acting as a distraction or Markle may not have chosen McQueen after all. Meghan and Harry will tie the knot on May 19.
Related: Meghan Markle: Style file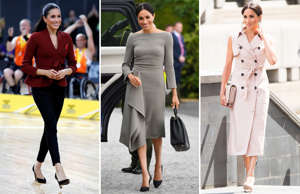 For more of the most popular News, Sport, Lifestyle & Entertainment on MSN, Follow us on Facebook, and on Twitter