IWG offloads its Japanese offices arm in £320m deal

Evening Standard
6 days ago
IWG, the world's biggest serviced-offices firm, on Monday agreed to sell its Japanese arm for £320 million, marking the first in a string of planned international disposals.
The FTSE 250 firm's shift of focus to being a franchiser rather than a landlord, kicked off today with a deal to sell 130 co-working office sites to Tokyo-listed property firm TKP Corporation.
The Japanese business contributed £94.4 million to IWG's revenues in 2018. TKP will get the rights to use IWG's brand names including Regus, Spaces and OpenOffice. IWG will also be paid ongoing fees for providing franchise services, including tech and marketing.
The City cheered the update, sending the shares up 42p, or more than 15%, to 317.7p. It is the first deal since IWG appointed Rothschild this year to advise on offloading some overseas operations. Mizuho Bank advised TKP.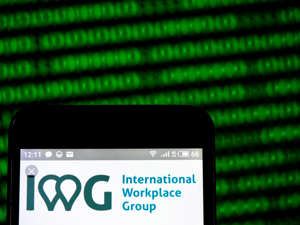 Offices giant IWG wants to expand its partnership model, in which IWG takes a fee from landlords for using its brands without incurring the costs of operating or owning the properties.
Last year IWG, which has faced increasing competition from new entrants including The Office Group and WeWork, abandoned takeover talks with suitors because management did not think the offers were high enough.
Mark Dixon, who founded IWG in 1989 and is the biggest shareholder, said there would be more disposals this year.
He told the Standard: "This accelerates growth without hammering our balance sheet."