New CBI head pledges to shift focus to smaller companies
The Financial Times
12/07/2019
The CBI needs to champion smaller, more entrepreneurial companies to shake off a reputation as "the voice of big British business", according to Karan Bilimoria, the chairman of Cobra Beer who is lined up to be president of the UK's largest employer organisation.
Lord Bilimoria was appointed vice-president of the CBI last month, and will take over as president when John Allan, Tesco chairman, steps down in a year's time. Born in India, and a self-made millionaire who has known success and failure, he is a different character to previous CBI heads, generally picked from bosses among the top ranks of the FTSE. 
"I'm not the normal CBI vice-president, who is usually a FTSE 100 chairman. And I come from an entrepreneurial background," Lord Bilimoria said in the first interview since his appointment.
"The CBI represents 190,000 companies, and should be perceived and seen as the voice of all business. I would like to champion SMEs in particular, and to make entrepreneurship a focus."
The CBI does not disclose membership numbers or how many are smaller businesses.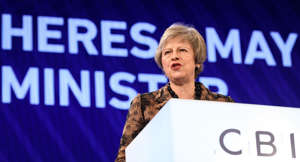 The organisation faces competition for their custom from the Federation of Small Businesses and British Chambers of Commerce, as well as a number of entrepreneur networking groups.

As the first member of the House of Lords to head the CBI, Lord Bilimoria will also bring insight into the rapidly changing parliamentary maths as politicians fight over Britain's relationship with the EU. 
Although independent of any party, he has called for a second referendum, hoping to remain in the EU. The CBI has stopped short of endorsing one but opposes l eaving the EU without a deal.
Both of the candidates to be prime minister, Boris Johnson and Jeremy Hunt, have said they are prepared to leave without a deal on or around October 31.
Lord Bilimoria, 57, said that Brexit had already caused the "most turbulent and uncertain period" for business in the past 30 years, warning over its impact on the ability for British companies to operate.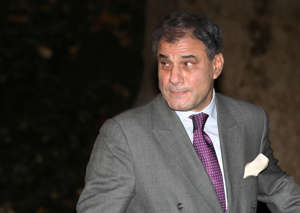 "Brexit has created huge uncertainty, and has not been good for the country. It's not been good for business," said Lord Bilimoria, who still chairs Cobra Beer, the brewery he set up in London when fresh out of Cambridge university in the 1980s. He is worried about further disruption from future negotiations even if a Brexit deal is agreed — and points to the possibility of a general election or second referendum if not. 
Lord Bilimoria will have personal exposure should Brexit lead to hard borders and high tariffs. Designed as a less gassy lager to accompany curry, Cobra — now majority owned by US brewer Molson Coors — is exported to more than 40 countries from the UK and manufactured at sites in Belgium, the Netherlands and Britain using Bavarian hops. 
"My product travels seamlessly and frictionless between countries. We should never take for granted how wonderful the single market is," he said, pointing to the prospect of duties importing from Belgium and Holland and exporting from the UK, "let alone the red tape and costs".

The business made a pre-tax profit of £9m on sales of £57m in 2017, its latest results.
Lord Bilimoria has strong links with India in particular — he is the founder of the UK India business council — at a time when Britain will need to reforge trade links with the world. The EU has trade deals with more than 70 countries, but India is not among them.
A deal would not be easy to forge, Lord Bilimoria said: "What will the terms be? How long will they take? India has been trying to negotiate with the EU for over a decade."
These negotiations also needed to involve immigration, a sensitive topic in the UK, Lord Bilimoria added. "Free trade agreements are not just about tariffs, and duties. They're about things like the movement of people. And for a country like India, it's very important."
Gallery: 9 mind-blowing facts about the United Kingdom's economy (Business Insider)
The CBI president is the non-executive chair of the board and oversees the organisation's strategy and policy decisions, while the director-general, Carolyn Fairbairn, runs it day to day.
Lord Bilimoria will use his role to improve links with universities, and concentrate on encouraging investment in R&D. He is chancellor of the University of Birmingham, and president of the UK Council for International Student Affairs, which supports those from overseas studying in the UK.
"There is huge potential for business and universities to work even more closely together. It's already happening, through research collaborations, through apprenticeships, but we need to do much more."
Although a passionate advocate for beer, his CBI appointment has revived controversies over his business record. In 2009, Cobra collapsed during the economic downturn, and was bought out of administration by Molson Coors, the US brewer that owns 50.1 per cent. Creditors, owed £70m, have still not recovered their money. The Panama Papers leak revealed that Lord Bilimoria had set up an offshore company to repay some outside the UK.
He said that he "continued to work tirelessly to settle [with] my creditors", with shares in his half of Cobra given in part to former shareholders and employees. He said the offshore company was set up at the request of one of the largest creditors — although it remains dormant until there is cash to pay out.
"I've always paid full UK tax on all my income, including from India. At no stage have I gained personally from this arrangement," he said. "Once the creditors have been settled, then my shareholders will get a return. I've always gone above and beyond what is required by the law."
MSN are empowering Women In Sport this summer. Find out more about our campaign and the charity fighting to promote the transformational and lifelong rewards of exercise for women and girls in the UK here.