Debenhams nets £40m cash lifeline to ease funding crisis

Sky News
12/02/2019
© Getty Debenhams is planning to close stores under a turnaround plan Struggling Debenhams says it has netted a £40m credit facility as it continues talks with lenders to secure its financial future.

The department store chain, which is carrying out a transformation plan in exchange for continued support from its banks, said the new funds would "act as a bridge to facilitate a broader refinancing and recapitalisation."
Debenhams said it hoped to conclude a "comprehensive" agreement in due course.
© Getty Mike Ashley's Sports Direct owns just under 30 per cent of Debenhams shares It added that it had agreed a deal in principle with retail stock specialist Li & Fung aimed at improving its goods and controls.

The company's battered share price, down more than 30% just this year, rose almost 20% in early deals.
Debenhams is looking to accelerate its turnaround which will see dozens of stores closed and thousands of jobs lost.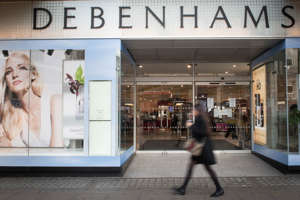 © Getty The cost-saving element is crucial if lenders, which already have a borrowing facility above £500m, are to support a refinancing at a time of crisis for the wider high street as shoppers make fewer visits in favour of online transactions.

Debenhams, which issued a series of profit warnings last year, reported a 3.6% fall in comparable sales over the festive season.
Its battle for survival is being fought on several fronts.
Shareholder opposition, led by Mike Ashley's Sports Direct, resulted last month in chief executive Sergio Bucher being voted off the board.
Chairman Sir Ian Cheshire quit in the wake of the vote with former Home Retail Group boss Terry Duddy taking his place on an interim basis.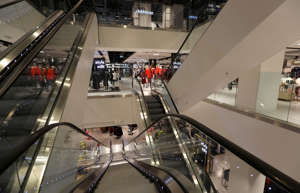 © Reuters Mr Ashley, who last year rescued fierce Debenhams rival House of Fraser out of administration, has a holding of just under 30% in Debenhams.

In its update to investors on Tuesday the company said its new strategic sourcing partnership with Li & Fung would be expected to "cover a material part of our own-brand sourcing over time and will deliver benefits for both our customers and our stakeholders, through improved product quality and lead-times; higher achieved margins; and better working capital efficiency."
Mr Bucher added: "Today's announcement represents the first step in our refinancing process. The support of our lenders for our turnaround plan is important to underpin a comprehensive solution that will take account of the interests of all stakeholders, and deliver a sustainable and profitable future for Debenhams."
Related: The biggest casualties of the UK's continuing high street crisis (Lovemoney)