O2 Customers Compensation: How To Get Money Back After Outage

HuffPost UK
07/12/2018
A special message from MSN:

While Christmas is a time of joy for most of us, that's not the case for the UK's most vulnerable children and young people. We've partnered with giving platform Benevity to raise funds for two charities - the NSPCC and The Children's Society – to try to help change that. You can help make a difference - please donate now.
Mobile giant O2 has confirmed how it will compensate millions of customers following an "unprecedented" network outage.

A spokesperson told HuffPost UK that senior staff had explored how best to "make it up to" the 25 million Britons affected by the 24-hour issue with its 4G data services on Thursday.
Millions of people who use the service were unable to access mobile internet, while bus stop countdown displays were switched off and in Westminster, at an historic moment in British politics, many politicians and their staff were reportedly unable to access WhatsApp due to the outage. 
"We're very sorry about yesterday's data issue. We understand how important it is to stay connected, especially at this time of year," the company said in a statement.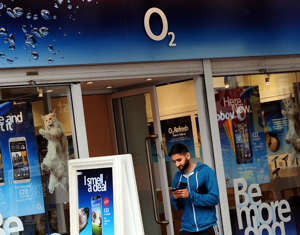 © Getty The network confirmed:

Pay Monthly customers, Small Business customers and mobile broadband customers will receive credit for two days of monthly airtime subscription charges by the end of January
Pay As You Go customers will receive a 10% credit on a top-up in the New Year and will let our customers know when it is available
And Pay As You Go mobile broadband customers will receive a 10% discount on a Bolt On purchase in the New Year.
But the company has yet to comment on how it recompense the seven million customers of virtual network providers, such as Tesco Mobile, who were also affected.
O2 on Friday claimed its services had returned to normal, but was careful to avoid the word "compensation".
Our 4G network was restored earlier this morning. Our technical teams will continue to monitor service performance closely and we're starting the full review to understand what happened. We are really sorry for the issues yesterday.

— O2 in the UK (@O2) December 7, 2018
HuffPost UK asked consumer experts for their advice on what those impacted can do next. Hannah Maundrell, editor-in-chief of comparison site Money.co.uk, said that customers left out of pocket because of the outage should be able to make a claim under the Consumer Rights Act 2015. 
"Examples of this include incurring bank charges because you were unable to transfer money – but you must provide evidence," she said.
"Make an official complaint direct with O2 and if they don't deal with your complaint satisfactorily then you can escalate it to the Ombudsman."
And Maundrell blasted the firm's crisis management, criticising O2′s lack of clarity over the situation.
"Mistakes happen but what isn't acceptable is the lack of communication from the provider about the situation," she said.
"Millions of customers had to rely on the media for updates – this simply isn't good enough. You can never over communicate in a crisis situation."
MoneySavingExpert.com news editor, Steve Nowottny, said: "What we would say is that O2 has lost a lot of goodwill and it has inconvenienced a lot of people.
"In terms of people's rights, it's a little more complicated. With gas or electricity, there are clear rules around compensation. But automatic compensation for mobile services isn't in place.
"For those who simply couldn't get online on Thursday, there is a provision under the Consumer Rights Act about goods and services, but people may need to weigh up whether this is worth it. In the end, any refund may be pro-rated and just be a few pounds, if that."
Nowottny said that anyone who had suffered a "consequential loss" as a result of the issue should complain to their provider, and keep evidence – such as receipts.
He added that some of the virtual providers which used O2′s infrastructure have already explained how they will recompense those who have lost out. "We've seen Sky Mobile, who has said it will give customers free data all day on Saturday as a result," he added.
Meanwhile, communications regulator Ofcom advised consumers to lodge a complaint with operators if they are dissatisfied with service, in this case O2.
If they are further dissatisfied with how their complaint has been handled, consumers can escalate the issue to alternative dispute resolution, details of which can be found here, the regulator added.
The exact cause of Thursday's outage continues to be investigated, though both O2 and its infrastructure partner Ericsson said a software update was to blame.
Watch: "O2 Network users 'cannot send texts' as server problems continue" (Evening standard)