Usher sells the Georgia mansion he 'fell in love with' at 13-years-old for $1.5million

Daily Mail
03/08/2018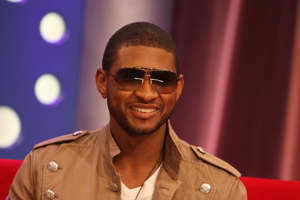 Usher has sold the mansion he bought at the start of his career for $1.5million.
The 39-year-old rapper got $1.1million less than his original asking price for the Alpharetta, Georgia home, according to Realtor.com. 
In a 2003 episode of How I'm Living, the U Remind Me hitmaker revealed he'd dreamed of owning the home ever since he first saw it at 13-years-old, before purchasing it seven years later.
Usher, whose full name is Usher Raymond IV, revealed in the BET show that he first saw the house when it belonged to music producer L.A. Reid.
'One day, I want to own a house like this,' the Moesha actor recalled thinking at the time.
He eventually bought it in 1999, for $1.2million. 
The house boasts seven bedrooms and eight-and-a-half bathrooms, and measures over 8000 sq ft.
It also includes a climate-controlled treehouse, a yoga studio and a private dance studio, according to The Blast. 
In his 2003 interview, Usher descibed the master bedroom as 'real elegant, yet very warm, yet very sexy.'
'This room is a representation of my character.'
The musician's $4.2m home in Los Angeles, which is currently for sale, was broken into in late March. Thieves took off with $820,000 worth of jewelry and cash, according to a Tuesday report from The Blast.
The mansion was equipped with security cameras, but the thieves stole the tape from inside the camera too which will make it almost impossible to trace the criminals.
The 4,261 square foot home sits on a hill above the Sunset Strip with five bedrooms, four full and two half bathrooms as well as a swimming pool.
© Provided by Associated Newspapers Limited Sunken living room: The rapper extensively renovated the mansion The home was listed in March after Usher and his wife Grace Miguel announced they were separating.