5 insurance checks you must make

Lovemoney
13/08/2017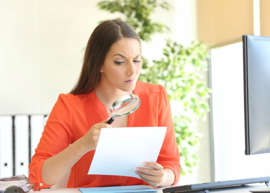 When you buy insurance you already have some idea what to look out for, at least when it comes to the basics.
Just make sure you check these key things before you sign on that dotted line.
Star rating
Among the most common are Defaqto ratings, one of the most trusted in the UK. Its star ratings appear on all sorts of financial products including car insurance, life insurance and travel insurance as well as pet and gadget insurance.
Star ratings are given based on independent research and analysis from a team of experts. These factors are based on a rating of one to five based on comprehensiveness and quality of the features and the benefits that they have.
A one-star rating indicates a decent product with basic features while five-star products are of a much higher standard.
Even if you can't find the Defaqto ratings, customer ratings will give you some idea of the strength of the product. Just be aware that people are more likely to leave bad reviews than good ones as they will have had stronger feelings about their experiences. There's also the chance that some of the more positive reviews might have been paid for.
How likely you are to get a payout
Ah yes, the all-important payout. Despite what people say, insurers pay out on claims far more often than we think.
Research from Aegon shows that 77% of people don't know that statistics showing payout rates were even published. And worryingly, only 32% of respondents had discussed claim rates with an adviser before taking out cover.
The Association of British Insurers (ABI) published industry-wide insurance payout figures at the beginning of last year. An impressive 79% of home insurance policyholders who claimed in 2013/14 received a payout, averaging £2,520. Travel insurance customers fared even better, with 87% getting a payout. 
What's not included
This is all-important. When you take out a policy you must be 100% sure that you'll be fully covered should something go wrong.
For example, some travel insurance policies won't cover you if you're aged above 70 or 75, while others might not cover certain adventurous sports that you partake in while you're away.
It goes without saying that if something goes wrong while you're on holiday, you might lose out.
Add-on fees
Insurers may charge extra fees that you may not be told about until you it comes to paying up.
Some will make you fork out as much as £30 just to change your address or to change your name after you get married.
And always pay as much as you can upfront rather than in instalments – this will save you a boatload in interest. Which? says that interest could be as high as 32.3% on monthly instalments.
That it's not covered somewhere else already
Just as it's easy to under-insure, you can fall into the trap of over-insuring too. Many packaged current accounts and home insurance policies include mobile phone insurance.
Whether you take out extra cover will depend on your needs. If you claim for a replacement mobile phone thorugh your home insurance, for example, it could mean that your premiums increase when you renew. What's more, it could take longer for your new handset to arrive than it would it you get it covered straight through your provider.