British Land aims to sell its last freestanding Debenhams stores
The Financial Times
06/12/2018
A special message from MSN:

While Christmas is a time of joy for most of us, that's not the case for the UK's most vulnerable children and young people. We've partnered with giving platform Benevity to raise funds for two charities - the NSPCC and The Children's Society – to try to help change that. You can help make a difference - please donate now.
British Land is selling its last four remaining freestanding Debenhams stores as the department store group struggles with the crisis sweeping through bricks-and-mortar retail.

The sales come 13 years after British Land agreed a £495m sale-and-leaseback deal with Debenhams. The property group has now shifted its retail property strategy and is cutting its holdings to focus on major shopping centres and mixed-use destinations.
The FTSE 100 property company is marketing stores in Chester, Bournemouth, Cardiff and Chelmsford through agents CBRE, shortly after agreeing a deal to sell a Debenhams' store in Clapham Junction for about £48m. British Land declined to comment.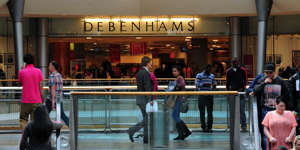 British Land sold Debenhams' flagship store on Oxford Street to a private investor two years ago for £400m.
The latest sales come after Debenhams said it would close up to 50 stores over the next five years in a "difficult" trading environment, and announced a pre-tax loss of £492m for the year to September.
British Land is reducing its retail holdings to focus on large shopping venues with multiple tenants, some of which — such as Sheffield's Meadowhall centre — do still include Debenhams' stores.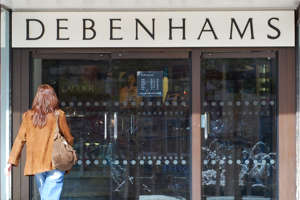 One person briefed on the latest sale said buyers would view the stores as potential redevelopment opportunities, given Debenhams' plans to cut down its portfolio and reports that it may opt for a company voluntary arrangement, a form of insolvency arrangement that would allow it to break leases.
Debenhams has denied it is working on a CVA, but has not ruled one out for the future.
British Land's portfolio of individual Debenhams department stores dates back to 2005, when it bought 23 freeholds and long leaseholds on stores from the retailer for £495m.
In the same year British Land also bought the Clapham Junction store and let it to Debenhams, while the retailer took out long leases on another three former Allders stores owned by British Land.
At the time, large retailers were viewed as a source of long-term, secure property income. Each of the stores involved in the sale-and-leaseback was let for 30 years or more, and in total they provided £27.9m of annual rent, British Land said at the time.
However, in recent years a tough climate for bricks-and-mortar retail — including consumers moving purchases online, higher business rates and wage bills, and faltering consumer confidence — has caused even long-established brands such as House of Fraser to enter administration.

British Land last month said it would cut its retail property holdings from half of its portfolio to between 30 and 35 per cent through property sales in the next five years; it has already reduced its retail holdings from 66 per cent in 2010.
Watch: Mike Ashley tells MPs: 'The High Street is dead' (Press Association)