Former Nissan chairman Carlos Ghosn charged

Sky News
10/12/2018
© Getty Carlos Ghosn drove a turnaround at the Renault and Nissan brands Former Nissan chairman Carlos Ghosn has formally been charged with financial misconduct for under-reporting his income, Japanese media has reported.
The car company itself has also been charged - accused of making false statements in annual reports - according to the reports.
Prosecutors say Mr Ghosn - known as "Le Cost Killer" for his ruthless approach to leading turnarounds of Nissan and Renault - is suspected of under-reporting his income by 5 billion yen (£34m) over five years from 2010 to 2015.
Download the Microsoft News app for your Android or iPhone device and get news & live updates on the go.
Mr Ghosn, 64, and another executive, 62-year-old Greg Kelly - accused of collaborating with him - have been held since last month. Kelly has now reportedly also been charged.
Authorities are also said to have re-arrested Mr Ghosn on Monday on separate allegations that he under-reported his income by a further 4 billion yen (£28m) over the past three years.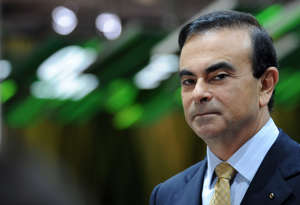 Mr Ghosn denies the charges and is in a "combative" frame of mind, sources at Renault told the AFP news agency.
The car boss still formally leads the French company - though it has appointed an interim boss while he is "temporarily incapacitated" - which is linked in an alliance with Nissan and Mitsubishi.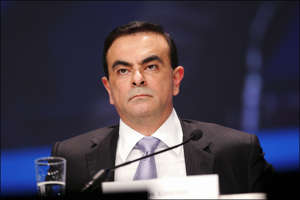 But the two Japanese firms have both sacked him as chairman.
Meanwhile, Nissan is appealing to a court in Rio de Janeiro to block access by Brazilian-born Ghosn's representatives to a luxury apartment on Copacabana beach.
Gallery: Ghosn formally charged for financial misconduct, Nissan also indicted [Reuters]