HMV bucks the High Street gloom by opening a huge music, fashion and electronics store in Birmingham

This Is Money
10/10/2019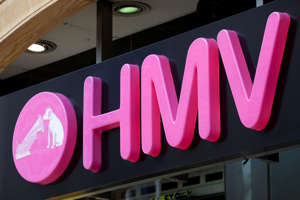 HMV will today open one of Europe's biggest shops as it seeks to buck the gloom on the High Street.
The company is launching a huge store in Birmingham, which will stock 100,000 vinyl records and 80,000 CDs.
The superstore – the size of ten tennis courts – will host four gigs a week as part of plans to put on 2,000 free events a year in HMV's 115 stores.
The music chain was bought by Sunrise Records, owned by 35-year-old vinyl enthusiast Doug Putman, for £880,000 after it collapsed for the second time in five years. 
Video: New HMV owner: Vinyl revival a priority (Sky News)
Putman has cut staff numbers from 2,200 to 1,800 – fewer than the 700 redundancies predicted earlier this year.
The Birmingham store will also sell music-related books, fashion and turntables and headphones.
It will open with performances from acts including former One Direction member Liam Payne and X Factor winner James Arthur, today and over the weekend.
Mike Ashley, owner of Sports Direct, had also put in a bid for HMV. 
But Putman said: 'I think the right person bought it, I think that's pretty clear.'
Gallery: From Athena to Zavvi, shops that disappeared forever from UK high streets (Lovemoney)
MSN UK is committed to Empowering the Planet and taking urgent action to protect our environment. We're supporting Friends of the Earth to help solve the climate crisis, please give generously here or find out more about our campaign here.