Leaked Apple memo warns employees of arrests

City AM
15/04/2018
A leaked memo from American tech giant Apple contains dire warning for employees thinking of leaking sensitive information. The memo, published by Bloomberg, shows that Apple had 12 employees arrested last year for leaking sensitive software information.
"Leakers do not simply lose their jobs at Apple. In some cases, they face jail time and massive fines for network intrusion and theft of trade secrets both classified as federal crime," the memo reads. "Tese people not only lose their jobs, they can face extreme difficulty finding employment elsewhere."
The memo concerned the leak of information from an Apple employee last month after head of software engineering Craig Federighi told workers that certain iPhone iOS features would be delayed. The Silicon Valley company said that it had caught and fired the employee responsible for the leak, saying that the leaker had "betrayed the trust" of thousands of employees.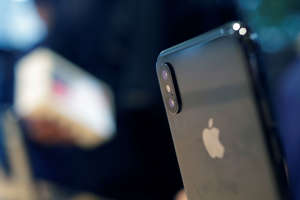 The memo also warns employees of attempts by the press to court them over social networks like Linkedin, Facebook and Twitter: "While it may seem flattering to be approached, it's important to remember that you're getting played. The success of these outsiders is measured by obtaining Apple's secrets from you and making them public."
The memo comes in the wake of numerous leaks from the company over the last year which have revealed details of products like the iPhone X, the new Apple Watch, upcoming iPad models and a new Apple TV streaming box, all of which have been reported by numerous media outlets prior to Apple's own announcements.