London Exchange's Biggest Stocks Resume Trading After Glitch

Bloomberg
16/08/2019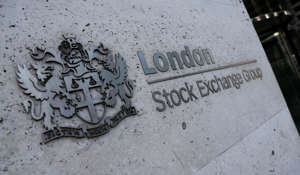 A "trading services issue" delayed the opening for some of the biggest stocks on the London Stock Exchange by more than 90 minutes, the second such outage in little more than a year for one of Europe's biggest markets.
Shares in the FTSE 100 and the FTSE 250 indexes began trading at about 9:40 a.m. London time, while other parts of the market opened as normal at 8 a.m., the exchange provider said in a statement on its website. Companies in those benchmarks include HSBC Holdings Plc, BP Plc, AstraZeneca Plc and Tate & Lyle Plc.
The outage comes amid rocky markets, with the U.K.'s looming departure from the European Union, the U.S.-China trade dispute and concern about a recession causing price swings.
The exchange suffered a one-hour trading delay in June 2018 caused by a software issue, the first major outage of its kind in seven years. In the U.S., a technical error at exchange operator CME Group Inc. in February this year caused a trading halt of about three hours, preventing the buying and selling of contracts tied to U.S. Treasuries, stock-futures and commodities.
The London snag also meant that traders who deal in related securities and index trackers were flying blind without prices for the underlying stocks.
"The impact to us is quite large as we are FTSE index traders and the futures are open," said John Moore, a trader at Berkeley Capital Wealth Management. Without seeing the underlying stock prices, it was difficult to know whether the futures price was "a true reflection of fair value on the FTSE."
Gallery: 26 tech fails that ruined people's lives (Love Money)
Explore the issues faced by the UK's most vulnerable children and young people this summer and discover what you can do to help.