Martin Sorrell beats WPP to £266m MediaMonks deal

The Guardian
10/07/2018
© Bloomberg via Getty Images Sir Martin Sorrell left WPP in April after allegations of personal misconduct. Sir Martin Sorrell has bought Dutch firm MediaMonks for €300m (£266m) in a deal that marks his return to the forefront of the advertising industry and an escalation of hostilities with his former employer, WPP.
Sorrell pursued the deal despite receiving a legal letter from WPP alleging that he was being "unlawful" and in breach of his confidentiality agreement on the basis that he looked at buying the digital ad production firm when he was still chief executive. Sorrell denies the allegations.
"This represents a significant step in building a new age, new era, digital agency platform for clients," said Sorrell. "MediaMonks' roots are totally in new media, and data, content and technology. Our next moves will be to build this platform further and to add meaningful data analytics and digital media buying. The company will be a unitary one with MediaMonks as its core."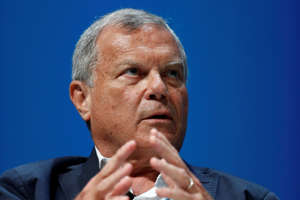 The deal marks a remarkable return to adland for Sorrell, who was forced out of WPP – the firm that he founded – in April following an investigation into allegations of personal misconduct.
This has been followed by allegations of bullying and claims he visited a sex worker's premises in London's Mayfair. Sorrell has strenuously denied the allegations, but said a non-disclosure agreement signed with WPP prevented him from commenting further.
S4 Capital's deal with MediaMonks, which follows an auction process including WPP handled by Clarity Corporate Finance, includes a mix of cash and shares.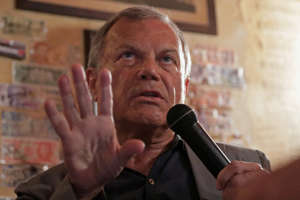 Sign up to the daily Business Today email or follow Guardian Business on Twitter at @BusinessDesk
"The objective behind the merger is to provide clients with digital services, which are agile, efficient, and of premium creative quality," S4 Capital said in a statement to the stock market. "The merger represents the first move by S4 Capital to create a new era, new media solution embracing data, content and technology, which meets client needs in an always-on environment."
Watch: Sterling slides after Boris Johnson's resignation [Reuters]
Somewhat unusually there is no earn-out element for the founders of MediaMonks, a typical incentive mechanism in such deals.
Sorrell has put £40m of his own cash into the new business and attracted £11m more from institutional investors, as well as a further commitment for another £150m to fund acquisitions. His backers include the investment firms Schroders, Miton Group and Lombard Odier, as well as the financier Lord Rothschild.