MPs turn up the heat on Standard Chartered boss over pension pay row

City AM
22/07/2019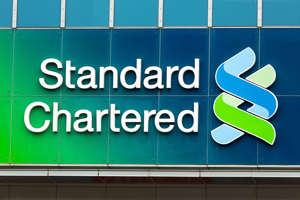 Standard Chartered's under-fire boss is facing mounting pressure from politicians following a major fallout with shareholders over his controversial pay packet.
Chief executive Bill Winters is has come under fire today from public figures over a pension pay row that has rocked the firm's relationship with its investors over recent weeks. 
Chair of the Work and Pensions Committee Frank Field has written to the bank's remuneration chair Christine Hodgson to demand answers over the firm's pension pay plans.
Video: Standard Chartered CEO Takes On Shareholders Over Pay: FT (Bloomberg)
Field has asked whether the remuneration committee agrees with the view recently expressed by Winters to the FT that investors were "immature" for focussing on his pension arrangements.
The comments, which sparked a backlash from investors, came after 36 per cent of shareholders voted against a pay package for Winters in May that gave him a pension allowance of £474,000, which was 40 per cent of his cash salary.
According to Proxy Insight, the vote was the biggest rebellion against a bank in five years. "The investors are right. It seems that a decade after the banking crisis the bad old habits and sense of entitlement are making a comeback," Liberal Democrat leader Vince Cable told City A.M. He said: "It's important that investors stamp on it".
Invention from MPs is likely to turn up the heat on Standard Chartered as it looks to ease shareholder tensions following the comments from Winters, which he has since expressed his regret over making.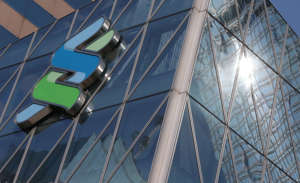 Boris Johnson's former pensions advisor Edi Truell, who has served on panels looking at executive pay, added yesterday: "It seems particularly insensitive to be getting 40 per cent…when virtually all his employees receive 'up to 12 per cent' on much lower salaries."
Over the weekend sources told the FT that Standard Chartered's largest investor, Singaopore fund Temasek, has been in touch with the group to urge it to find a way of solving the current crisis.
The row over the pension contribution, which marks the largest for the chief executive of any of the big UK bank, underlines current corporate tensions over the pay issue.
The Investment Association has ratcheted up the pressure on several heavyweight financial firms in recent months on the topic of pension schemes.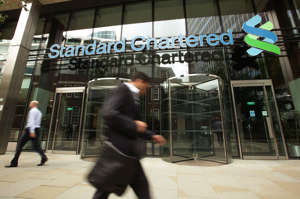 Please use the sharing tools found via the share button at the top or side of articles. Copying articles to share with others is a breach of FT.comT&Cs and Copyright Policy. Email licensing@ft.com to buy additional rights. Subscribers may share up to 10 or 20 articles per month using the gift article service. More information can be found here. 
Standard Chartered said: "As we indicated at our AGM in May, the board is engaging with our shareholders on the group's remuneration policy. That engagement is ongoing and no decisions on executive remuneration will be taken until it is completed." 
MSN are empowering Women In Sport this summer. Find out more about our campaign and the charity fighting to promote the transformational and lifelong rewards of exercise for women and girls in the UK here.