No more strikes? Ryanair signs agreement with German union
The Independent
04/12/2018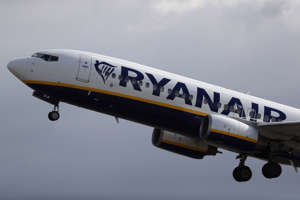 Almost three months after a strike by Ryanair's German pilots and cabin crew that grounded 150 planes, the airline has signed an agreement with the German pilot union over wages and benefits.
The agreement paves the way for an end to the strikes that have disrupted passengers this year.
The four-year deal, with union VC, covers all Ryanair pilots based in Germany and includes pay, pension and working hours. 
Download the Microsoft News app for your Android or iPhone device and get news & live updates on the go.
The agreement will be fleshed out by the end of February, according to VC, and a "works council" will be established by the end of March.
No further walkouts by German pilots will happen before then, said union VC.
Martin Locher, president of VC, thanked members and Ryanair for coming to an agreement.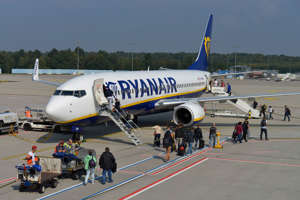 © Getty The agreement with VC follows a similar agreement with the German union Verdi. In November, Ryanair inked a collective labour agreement with the union, which will cover all Ryanair's cabin crew based in Germany.

The budget airline has been beleaguered by strikes this year. On 12 September, a one-day walkout called by German pilots and cabin crew affected around 150 out of 400 flights; then on 28 September, a co-ordinated walkout by a number of unions in Europe caused 250 flights to be cancelled, affecting around 40,000 passengers.
Separately, Ryanair announced today that passenger numbers grew 11 per cent to 10.4 million in November, with a load factor (a measure of how full each plane is) of 96 per cent.
Watch: "Ryanair promise no more baggage policy changes for remainder of 2018" (Independent)