O2 4G still down as transport networks and millions of outraged customers unable to get internet data

Indy 100
06/12/2018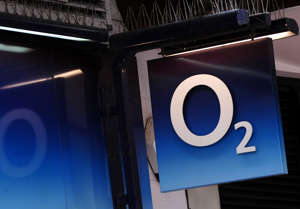 A special message from MSN:

While Christmas is a time of joy for most of us, that's not the case for the UK's most vulnerable children and young people. We've partnered with giving platform Benevity to raise funds for two charities - the NSPCC and The Children's Society – to try to help change that. You can help make a difference - please donate now.
O2's internet network is suffering an outage. And O2's customers are outraged.
The carrier's 4G problems have hit the networks 25 million customers, as well as those using networks that rely on its infrastructure, like GiffGaff and Tesco Mobile.
Outage Update: One of our 3rd party suppliers has identified a software issue in their system. Our technical teams are working extremely hard to resolve this. We'd encourage you to use Wi-Fi wherever you can and we are really sorry.

— O2 in the UK (@O2) December 6, 2018
But it is also causing problems in places that rely on O2's network coverage for other important services.
Transport for London's live timetables, for instance – which allow people to see accurately when a bus is about to turn up at any given stop – appears to have broken and is showing that no buses are arriving. That appears to rely on O2's data connections to work, and since buses are unable to connect to the central service the entire system is broken.
TfL is yet to comment on the outage but its site shows that no London buses are arriving at bus stops. The buses themselves are of course running as normal.
Hi, there has been a data outage with O2, the service provider that updates the real-time information to our network of Countdown Systems, which means there is currently no live times available until the matter is resolved.

— TfL Bus Alerts (@TfLBusAlerts) December 6, 2018
Away from major systems such as those, the problems have led to anger to O2 customers who have already had to deal with other outages in recent weeks.
Numerous people tweeted at O2's official account – which has been attempting to offer updates on the problems throughout the morning – to express their frustration over the fact they were unable to get onto the internet.
Some users even asked for compensation for the outage period. Regulator Ofcom says that it is unlikely that carriers will have to offer refunds for the problem period, but that such a payout is possible if it lasts for a long time or the network wants to make amends.