Pound Falls as EU Warns Brexit Transition Period Not a Given

Bloomberg
09/02/2018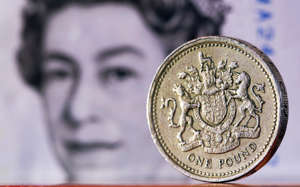 © Bloomberg * Sterling heads for its biggest weekly decline since October
* Pendulum is shifting from a soft to hard Brexit, says Mizuho
The pound fell and gilts rallied as the European Union's chief negotiator Michel Barnier said that a Brexit transition period wasn't a given if disagreements with the U.K. persisted.
Sterling headed for a weekly loss as Barnier struck a downbeat tone following the latest round of Brexit talks, saying that disagreements remained on the role of the European Court of Justice in the deal and that citizens' rights was a "major issue" for the EU side.
"The pound is pushing lower as the pendulum shifts from a soft to a hard Brexit," said Neil Jones, head of hedge fund sales at Mizuho Bank Ltd. "Some suggest a soft Brexit is indeed dead, leaving a hard or a very hard option. The pound should continue to trade lower on the crosses."
The pound fell 0.6 percent to $1.3830 as of 11:57 a.m. in London. It has declined 2.2 percent this week, headed for its biggest weekly loss since October.
Bonds rallied across the board, with the yield on U.K. 10-year government bonds slipping four basis points to 1.58 percent.
NOW SEE:
* Irish border checks now 'unavoidable'