Pound Weakens as October Blues Provoke Memories of Flash Crash

Bloomberg
06/10/2017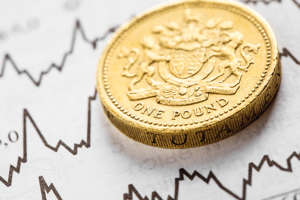 October blues are starting to weigh on the pound -- again.
Sterling is headed for its worst week in a year as questions about whether Prime Minister Theresa May will stay or go haunt traders. A year ago this Saturday, days after the Conservative party's annual conference, the pound slumped more than 6 percent in less than a minute during thin trading as the markets opened in Asia. A year later, the same factors are still punishing the currency, with doubts on May's leadership following a mishap-filled Tory-party conference speech earlier this week sending the pound lower and Brexit looking no clearer.
"The double whammy of negative economics and politics continues to weigh on the pound," said Neil Jones, London-based head of FX sales at Mizuho Bank Ltd. "Domestic disarray and uncertainty are at the helm, and with or without May the pound is destined for lower still."
Related: Political uncertainty is hitting the pound hard
The pound fell 0.4 percent as of 7:42 a.m. to $1.3070, taking its weekly decline to 2.5 percent. It weakened 0.2 percent to 89.46 pence per euro. The yield on 10-year U.K. government bonds was little changed at 1.39 percent.
Ex-Tory chairman Grant Shapps confirmed on Friday that up to 30 MPs are backing a leadership election and said they are "perfectly within their rights" to urge May to quit. The fact that the alternative "is a hardline Brexit contender" like Foreign Secretary Boris Johnson is key for the lower pound, said Jones.