South Western Railway Christmas strike: date, timetable disruption and everything you need to know

The i
07/12/2018
A special message from MSN:

While Christmas is a time of joy for most of us, that's not the case for the UK's most vulnerable children and young people. We've partnered with giving platform Benevity to raise funds for two charities - the NSPCC and The Children's Society – to try to help change that. You can help make a difference - please donate now.
Rail passengers in the South will face more disruption at Christmas when guards and drivers stage another 24-hour walkout.
South Western Railway workers are planning to walk out on Saturday December 22, one of the busiest shopping days of the year.
The strike follows nine recent walkouts by members of the Rail, Maritime and Transport union (RMT) over plans to remove guards from trains.
Northern Rail workers are striking over the same issue every Saturday in December, while a 24-hour strike Central Line strike is also planned over 21 and 22 December.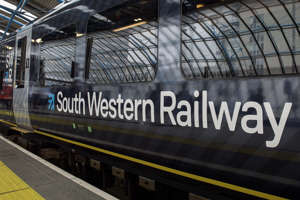 Will there be any trains running on Saturday 22 December?
The reduced timetable hasn't been published yet. On recent strike days there have been trains or replacement buses on most routes, but they are usually very busy. Some routes will not have a train service or a replacement bus.
On the day, you can check your journey at nationalrail.co.uk or call them on 03457 48 49 50. The updated timetables will be published on southwesternrailway.com
The updated timetable can change on the day, so it's worth double-checking shortly before you travel.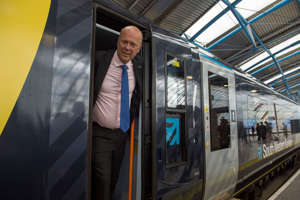 What's the dispute about?
The walkouts are the result of a long-running dispute over guards on trains.
RMT general secretary Mick Cash said: "South Western Railway continues to refuse to resolving this dispute, which is about safety, security and access while the company look to open up a loophole that would allow them to run driver-only services at their discretion.
"There's a simple solution to this dispute and it means SWR stop playing with words and negotiate the guard guarantee that reflects the safety values of the agreements RMT has pinned down in other parts of the rail industry."
Ahead of the strike in November, South Western said: "We have held a number of productive meetings with local union representatives to discuss the best method of operation of these trains to deliver the most passenger benefits in terms of performance and customer benefits. We have also offered repeated reassurances that we are guaranteeing jobs, salaries and terms and conditions of guards."
Will I be able to use my ticket on other trains and local buses?
In areas where there's no train or replacement bus, you'll be able to use your ticket on other operators' trains and buses.
Am I entitled to compensation?
If your journey is delayed by 15 minutes or more, you are eligible to compensation through their Delay Repay scheme.
If you have an off-peak, super off-peak, advance or anytime ticket and decide not to travel, you are entitled to a full refund.
If you are a season ticket holder and are unable to travel on strike days due to no rail or bus service from your station, contact their customer service on 0345 6000 650 or email using their contact form.
South Western Railway do not provide compensation for costs incurred as a result of the industrial action.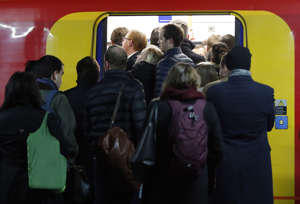 What if I booked an advanced ticket and the train is no longer running?
Your ticket will be valid on another SWR train that will get you to your destination at a similar time.
Where do I find timetables for local buses?
Check
Traveline
or
TFL
if you're in Greater London.
Can I start my journey at a different station to the one on my ticket?
If you hold a season ticket for one month or more, your ticket may be used from/to another station on the same line of route as the original ticket at no extra charge. If you travel from another station, you'll only be able to use SWR trains.
If you hold a weekly season or day ticket then you'll need to pay the appropriate fare if you travel from another station.
If you have a car park season ticket you can use it at any other SWR car park on strike days (space permitting). If you normally buy a car parking ticket on the day, you'll need to pay the usual parking fee for that station.
Watch: "Transport secretary Chris Grayling says he is not accountable for train timetable fiasco" (independent)