Supply of 100 UK medicines to be disrupted, warns EMA
The Financial Times
11/07/2018
The supply of more than 100 medicines manufactured solely in the UK is at risk of disruption post-Brexit because necessary work to ensure they can be licensed and released for sale in mainland Europe has not yet been carried out.
The assessment has come from the European Medicines Agency, the regulator, following a survey of action taken by pharmaceutical companies to safeguard supplies of almost 700 products whose marketing authorisations were granted in the UK.
In order to ensure that the medicines can continue to be available throughout Europe once Britain leaves the EU, this authorisation may need to be "transferred to a legal entity established in the European Economic Area", said the EMA.
Other changes that may be necessary include transferring some operations to monitor drug safety, so-called "pharmacovigilance", to a location in the EEA, "as well as adaptations to their logistics, manufacturing sites, supply chains and contracts".
Each month, the UK supplies 45m packs of medicine to the EU and European Economic Area countries.
The regulator said it was now "looking in detail at those medicines where there are risks of supply shortages and will assess how critical these are".
It said that marketing authorisation holders for more than half of the 694 products concerned are on track with their regulatory planning, ensuring the authorisations will remain valid once the UK leaves the European Union.
However, for 108 medicines — 88 human products and 20 veterinary products — "there are serious concerns that the necessary actions will not be carried out in time", it said.
For 10 per cent of the products included in the survey, EMA received no feedback from companies.
The aim of the survey, which was launched in January this year, was to identify medicines that are potentially at risk of supply shortages "and to obtain information on the timelines for submission of the necessary regulatory changes", said the EMA.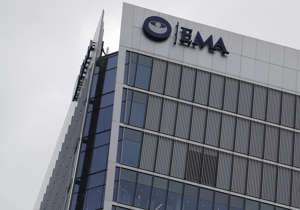 The survey was sent to marketing authorisation holders of 661 human, and 33 veterinary, products who are located in the UK or who have "quality control, batch release and/or import or manufacturing sites", or a qualified person for pharmacoviligance in the UK.
The EMA said it "urges those companies who have not yet informed EMA of their Brexit preparedness plans to do so as soon as possible to mitigate any risks to the continuous supply of medicines for human and veterinary use within the EU".