Turkish lira plunges further as Trump threatens tariff action
The Financial Times
10/08/2018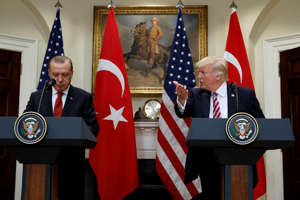 © AP Erdogan vows to fight back against 'economic war' as government prepares plan
The Turkish lira tumbled 12 per cent against the dollar as President Recep Tayyip Erdogan vowed to fight what he described as an "economic war" and Donald Trump said he would step up action against the country.
Berat Albayrak, Mr Erdogan's finance minister, sought to respond to the pressure on the currency — which fell to an all-time low beyond TL6 to the dollar on Friday — by announcing that the country would seek to "rebalance" the economy away from its previous focus on growth.
But as even as he spoke, Mr Trump, whose imposition of sanctions on Turkey last week heightened the lira's travails, tweeted that he would take further action.
"I have just authorized a doubling of Tariffs on Steel and Aluminum with respect to Turkey as their currency, the Turkish Lira, slides rapidly downward against our very strong Dollar!" the US president said. "Aluminum will now be 20% and Steel 50%. Our relations with Turkey are not good at this time!"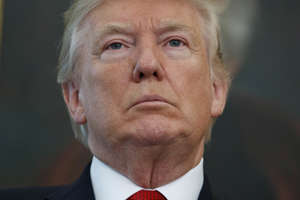 Despite a partial rally for several hours, the lira was back at TL6.23 to the dollar by the European afternoon — down more than 35 per cent in the year to date.
The fall ricocheted into Turkey's bond market, sending the yield on the local currency 10-year bond above 20 per cent.
"We won't lose the economic war," Mr Erdogan said on Friday, in comments that failed to prevent the lira from slumping afterwards.
"If there is anyone who has dollars, euros or gold under the pillow, he should go and convert this at the bank."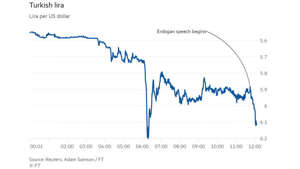 © FT The lira's drop came amid increased concerns from the eurozone's chief financial watchdog about the exposure of some of the currency area's biggest lenders to Turkey — chiefly BBVA, UniCredit and BNP Paribas.
The onslaught on the currency comes after years in which the economy of the strategically vital Nato state has prospered, partly because of ultra-loose monetary policy in the US and Europe, which encouraged investors to seek higher returns in Turkey and other emerging markets.
Related: Could Turkey's crisis spread to Europe?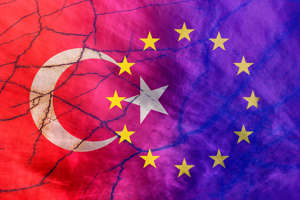 But the US and the eurozone are now reining in their monetary policy, and economists have signalled unease at an increase in Turkish companies' debt. Many governments are alarmed at what they regard as Mr Erdogan's increasingly arbitrary rule, while markets are nervous about his stewardship of the economy.
"We may have a few days of trouble, but they will be overcome — there is nothing they haven't tried to bring our country to our knees, Mr Erdogan told a rally in the eastern town of Bayburt. "Our responsibility is to you, not to George or Hans but to Ahmet, Mehmet and Ayse."
He added: "Even though there is not even the slightest problem in Turkey's macroeconomic indicators . . . we are exposed to artificial waves of financial instability."
In an apparent reference to the US's imposition of sanctions on Ankara last week, he said: "Our relations with those countries that display these attitudes are seeing the point where they cannot be repaired."
Many investors and analysts argue that the country needs a fundamental change of economic direction.
The lira's troubles have been heightened by the US's extraordinary imposition of sanctions on its Nato ally last week, over Turkish authorities' detention of a evangelical pastor from North Carolina.
Despite a meeting at the US state department this week, Ankara has failed to persuade Washington to lift the measures.
Heather Nauert, state department spokesperson, said the US had made it clear that Andrew Brunson, the pastor, needed to be released. Asked if the two sides had made progress resolving the difficulties in the US-Turkey relationship, she responded: "I would say we would define progress as Pastor Brunson being brought home."