UK retail sales fall in December as Brexit uncertainty hits consumer confidence

Indy 100
18/01/2019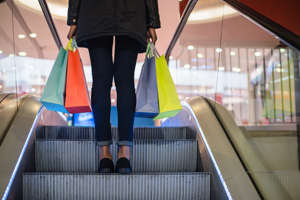 UK retail sales fell in December, confirming the impression of weakening confidence among households ahead of Brexit.
The Office for National Statistics reported that volumes contracted by 0.9 per cent in the month, slightly worse than City of London analysts had been expecting.
The November increase of 1.4 per cent, driven by Black Friday discounting, was also revised down to 1.3 per cent.
Brexit in-depth: All the latest news, analysis and expert opinion
In the final quarter of 2018 sales volumes contracted by 0.2 per cent, meaning the sector was a drag on overall GDP growth.
Retail sales account for around 20 per cent of the overall economy.
Today's retail sales figures show in the three months to December 2018, the quantity bought decreased by 0.2% with declines across all main sectors, except in fuel https://t.co/KA94JJNrJ5 pic.twitter.com/GFyDSRfZRa

— ONS (@ONS) January 18, 2019
The most recent GfK consumer confidence reading for December was the weakest in more than five years.
The Bank of England's latest credit conditions survey earlier this week showed demand for credit card borrowing is expected by lenders to be the weakest since the survey began in 2007 over the coming three months.
Download the Microsoft News app for your Android or iPhone device and get news & live updates on the go.
"A major concern for retailers will be that already cautious consumers further limit their spending in the near term at least due to the heightened uncertainties over Brexit," said Howard Archer of the EY Item Club.

"Consumers have tightened their purse strings amid rising concerns about Brexit," agreed Samuel Tombs of Pantheon.
Disappointing December
The ONS reported that sales fell the most in December in non-food stores, followed by non-store retailing.
© Provided by Independent Digital News & Media Limited image There was growth in sales volumes in food stores and in fuel sales.
Internet sales were 20 per cent of the total, down slightly from the 21.5 per cent record share in November.