UK unemployment rises in second quarter but wages continue to grow

City AM
13/08/2019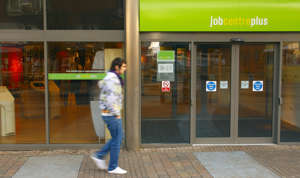 The number of Britons without a job rose slightly in the three months to June, although it stayed close to record lows, while wage growth beat economists' expectations.
It is the latest sign that the UK jobs markets remains robust despite the economy being in contraction. Official figures last week showed British GDP shrank by 0.2 per cent in the second quarter of the year.
Unemployment was at 3.9 per cent of the working age population between April and June, figures from the Office for National Statistics (ONS) showed today.
The score was above the 3.8 per cent seen in May and above predictions of the same figure again. It was lower than the four per cent unemployment rate of a year earlier, however.
Gallery: 9 mind-blowing facts about the United Kingdom's economy (Business Insider)
Despite a rise in unemployment, wage growth reached an annual rate of 3.9 per cent in the same period, higher than the 3.6 per cent growth in May and better than economists' expectations of a 3.8 per cent climb.
ONS deputy head of labour market statistics Matt Hughes said: "Employment continues to increase, with three-quarters of this year's growth being due to more women working." 
"However, the number of vacancies has been falling for six months, with fewer now than there were this time last year."
"Excluding bonuses, real wages are growing at their fastest in nearly four years, but pay levels still have not returned to their pre-downturn peak."
Explore the issues faced by the UK's most vulnerable children and young people this summer and discover what you can do to help.