Watchdog probes British Airways and other airlines over fears of a potential monopoly on transatlantic flights

Daily Mail
12/10/2018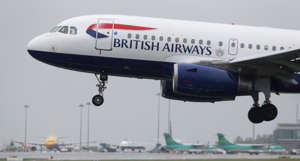 The competition watchdog is investigating British Airways and other airlines over fears about transatlantic flights.
Under the Atlantic Joint Business Agreement, BA, American Airlines, Iberia and Finnair have teamed up on certain routes between the US, Canada, Mexico and Europe, co-operating on pricing, capacity and schedules.
They say that it means passengers are able to mix and match flights across the airlines, use any of their websites, and connect between routes more smoothly.
Download the Microsoft News app for your Android or iPhone device and get news & live updates on the go.
When the deal was struck in 2010, the airlines agreed to make landing and take-off slots available to competitors.
However, those commitments run out in 2020. 
The European Commission could reassess the agreement but may no longer be responsible for competition in the UK due to Brexit. 
Therefore, the CMA has decided to review the deal.