Why no one else is rushing for EU exit
The Financial Times
12/09/2018
FT subscribers can click here to receive Brexit Briefing every day by email.
Will another EU member-state follow the UK one day out of the door?
For several reasons, the question is topical this week. The first concerns events at the  European Parliament. Even centre-right allies of Hungary's ruling Fidesz party voted on Wednesday in favour of a report  condemning violations  of the rule of law under Viktor Orban, the Hungarian prime minister.
The gulf between Hungary and its EU partners in western Europe has never seemed wider. Yet this is largely down to Mr Orban, not to Hungarian society. The EU is unquestionably popular among ordinary Hungarians. It guarantees them freedom of movement across Europe.
Hungarians also know that EU membership confers economic benefits. It brings substantial  regional aid funds. It helps to modernise their country's manufacturing and services sectors, integrating them with German industry.
Download the all-new Microsoft News app – available now on iOS and Android
Many Hungarians are worried about the impact of the EU's muddled  asylum and immigration policies. But they value the sense of belonging to the European family that EU membership represents.

Nigel Farage, former leader of Britain's UK Independence party, who is a European Parliament legislator, invited Mr Orban on Tuesday to "join the Brexit club". In the eight years of his premiership, however, Mr Orban has not once suggested pulling Hungary out.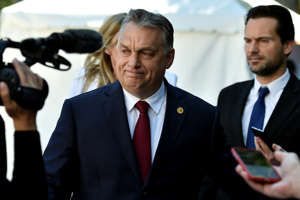 The second reason relates to Sunday's  parliamentary elections  in Sweden. The anti-immigrant, rightwing populist Sweden Democrats, who oppose Swedish membership of the EU, took 17.6 per cent of the vote, their best performance.
However, this was  not a decisive electoral breakthrough. The cordon sanitaire, by which Sweden's mainstream parties keep the populists away from government at national level, is set to continue. The Sweden Democrats' hostility to the EU is a huge obstacle to their ever being brought into government.
As Simon Hix and Nick Sitter argue in this LSE Brexit blog: "A scenario that would see Sweden as the next country to leave the EU would have to involve a substantial change in the cross-party political consensus on European integration."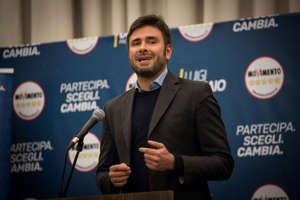 What about Italy, where the anti-immigrant League and anti-establishment Five Star Movement — neither enthusiastic about the EU — are in power? Last weekend, I was in Italy for an Ambrosetti Forum conference, where some speakers addressed this issue.
Ambrosetti rules prevent me from naming them. But one experienced European policymaker made the provocative argument that, even if the  League-Five Star coalition  wanted to withdraw Italy from the EU, it almost certainly lacked "the subtlety and influence that Her Majesty's government [in the UK] has had for centuries" to do the job properly.
Quitting the EU would mean leaving the eurozone, a step that no reputable economist thinks an Italian government could take without causing tremendous damage at home and probably to the entire European political and financial system.
But the EU's biggest protection against Hungexit, Swexit, Italexit or any other kind of exit, is the Brexit process itself. For governments and societies in the EU's other 27 states, to watch events in the UK since the June 2016 referendum has been a  sobering experience.
Correctly or not, they conclude that Brexit is at best a leap in the dark, at worst an episode that has turned upside down a country they once admired for its moderation and pragmatism. As a result, it seems improbable that any country will be in a hurry to follow in Britain's footsteps.
Further reading
EU membership has played to UK's export strengths
"Exporting both requires and fosters high productivity. If a greater productivity boost from trade were achievable outside of the EU, that would be the strongest economic case for Brexit." ( Martin Sandbu's Free Lunch)
We can be masters of our own destiny inside a customs union
"The government should be using the Trade Bill to set the ball rolling for a new customs union — one that best benefits the UK, as well as our wider world." (Wilf Stevenson, Labour frontbencher in the Lords, in The Times)
It's too early to talk of a 'Brexodus' 
"There is a dissonance between migrants' experiences and the assumptions being built into migration policy. EU migrants in the UK are rarely continually mobile, and despite the unsettling force Brexit presents to their personal and family biographies, moving on is not necessarily an option." (Majella Kilkey and Louise Ryan, University of Sheffield sociologists, on The Conversation)
Hard numbers
Real pay growth has been especially weak in the UK, which suffered from bouts of high inflation after sterling's post-financial crisis depreciation, and again after the Brexit referendum in June 2016.
Even with unemployment at its lowest since the mid-1970s, regular pay, adjusted for inflation, grew just 0.5 per cent year on year in the three months to July, leaving it £11 a week lower on average than its pre-crisis peak.
Mark Carney, Bank of England governor, said in August that lower wage growth was just one of the uncomfortable realities the UK would need to reconcile itself to, unless its dismal productivity performance improved. With productivity growth of 1 per cent or less, "wage growth that is in the upper twos, low threes, is actually wage growth that's consistent today with a 2 per cent inflation target", he said.