Why Uber drivers are striking in Britain and across the world

Yahoo! Finance UK
08/05/2019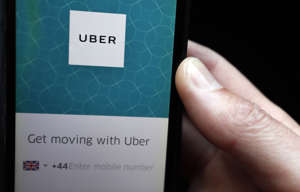 © AP Unions say many Uber drivers in the UK are staying at home today as part of an international strike over their treatment by the firm.

Organisers are hoping to up the pressure on Uber ahead of its long-awaited IPO on Friday, highlighting the gap between investors' likely rewards and drivers' pay.
The hashtag #UberShutdown is being widely used by customers and others supporting the co-ordinated action.
Today, workers at Uber are striking globally.

Their demand?

To be paid a decent living wage. ✅

At a time of record-breaking profits and skyrocketing CEO pay, it is only fair that their workers should be able to afford the cost of living.

Solidarity ✊✊🏽

#UberShutDown

— Momentum (@PeoplesMomentum) May 8, 2019
Passengers have been urged to respect a "digital picket line" by avoiding the app between 7am and 4pm in the UK, with drivers in London, Birmingham, Nottingham and Glasgow known to be involved in the action.
It is not known how many drivers have taken part in the action so far, with Uber suggesting rain rather than the strike could be behind higher London fares this morning.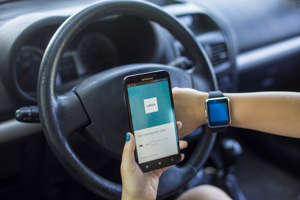 © Getty One Uber driver in Birmingham, who did not wish to be named, said he had noticed significantly fewer fellow drivers on the roads of Britain's second largest city today. 

Many US drivers were expected to log off in New York, Los Angeles, San Francisco, Chicago and other major cities later.
Gallery: 15 cities where Uber and Lyft drivers make the most money (Business Insider)
Why are drivers on strike?
Much of the row boils down to pay, with those striking pushing for higher rates per mile. Uber has reduced its rates in some markets, in a move that angered many drivers.
"It is the drivers who have created this extraordinary wealth but they continue to be denied even the most basic workplace rights," said James Farrar, chair of the Britain's United Private Hire Drivers organisation.
But the hiring of Dara Khosrowshahi as Uber's chief executive was seen by some as the start of a new chapter for the firm.
He has pledged to improve conditions for drivers, with many receiving bonuses and benefiting from tips from riders.
The company told Reuters: "Whether it's being able to track your earnings or stronger insurance protections, we'll continue working to improve the experience for and with drivers."
MSN UK are Empowering Happiness for mental health awareness month. Find out more about our campaign and the charities working to stop people falling into crisis here.