WPP investors revolt over Sir Martin Sorrell's exit pay

City AM
13/06/2018
© Provided by CityAM WPP has voted to reinstate chairman Roberto Quarta, despite facing a fierce shareholders revolt over the pay packet Sir Martin Sorrell received when he left the company. 
At the company's annual general meeting (AGM) today, 17 per cent of shareholders voting by proxy went against Quarta's reappointment. But a significant proportion of investors took issue with WPP's pay report, as nearly 30 per cent voted against it when including abstentions. 
Investors have questioned the nature of Sorrell's departure and whether the hefty remuneration package he received on his departure was appropriate given the circumstances in which he left the company. 
The board of the advertising behemoth were asked tricky questions by shareholders, many of them revolving around former boss Sir Martin Sorrell and the events that followed his exit from the company in April. 
Related: Explosive allegations of brothels and bullying: The inside story of Sorrell's WPP downfall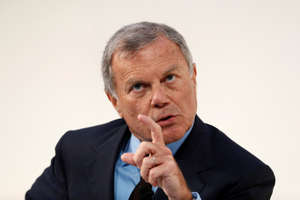 Speaking at the AGM, chairman Roberto Quarta defended the company's handling of Sorrell's resignation, as he said the process the board followed was "robust both from a governance and legal perspective." 
"Although we have confirmed that the matter was financially wholly immaterial to WPP, we understand why some would like the company to disclose or confirm further details of the allegations," he said. 
"However, right from the outset, the board has acted in accordance with unequivocal legal advice that data protection law prohibits us from doing so."
Following allegations over Sorrell's conduct towards staff, Quarta reiterated that "everyone should be able to raise concerns and have them acted upon as appropriate." 
​He also assured shareholders that the board was ready for the departure of Sorrell, despite his sudden resignation. Quarta said plans to replace Sorrell were "well advanced and moving forward rapidly."
A number of shareholders made their feelings about the generous pay Sorrell was given on leaving the company, which allows the ad guru to pocket awards worth up to £20m.
Hermes EOS, which represents around 1.6 per cent of shareholders, said it was not happy about the lack of transparency around WPP's investigation into Sorrell at the meeting. 
Another shareholder asked Quarta to promise not to pay an "obscene" wage to the new chief executive of the company. 
A number of questions also focused on Sorrell's LTIP bonus, with one investor saying: "We are losing a lot of money since Sir Martin Sorrell left in a hurry."
Major shareholder groups, including GlassLewis, Pirc and US pension fund Calstrs previously said they would not vote to reinstate Quarta, leading to speculation over whether the chair could face a rebellion over his place on the board.
But Quarta still has many supporters amongst WPP investors - one being top 10 shareholder Harris Associates, who yesterday said it had backed Quarta's reinstatement to the board. ​​
The firm also updated shareholders on WPP's finances, as reported revenue for the first four months of 2018 was down 3.4 per cent at £4.8bn, while like-for-like revenue was up marginally, a slight improvement over the first quarter's 0.1 per cent fall.
A special message from MSN:

Nine million people across all age groups and walks of life in Britain are affected by loneliness. We've partnered with giving platform Benevity to raise funds for three charities - Mind, the Campaign to End Loneliness, and Wavelength – to tackle this debilitating and complex issue. You can help make a difference - please donate now.