People face surge in household debts in next five years – study

The Guardian
14/02/2018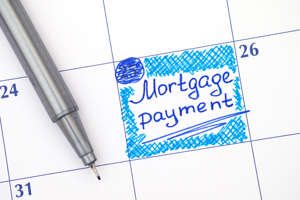 Britons will spend almost a third more on their mortgages and other household debts over the next five years, according to new data, sparking fears many may struggle to cope with mounting costs if interest rates rise as predicted.
The projection, revealed by a freedom of information request to the Office for Budget Responsibility, found household debt servicing costs were set to climb 29% by 2023, the vast majority of which are likely to be mortgages.
The rise may take homeowners by surprise, given that costs fell 9% over the previous five years and also declined as a share of household income by almost a quarter due to historically low interest rates.
The Bank of England has indicated that it plans to raise interest rates from as early as May. On Monday the Resolution Foundation warned it could hit millions of low-income families who have relied on cheap credit.
The Bank's governor, Mark Carney, has said he believes the growing economy, including GDP growth and rising average wages, warrants a rise in interest rates from their low of 0.5%.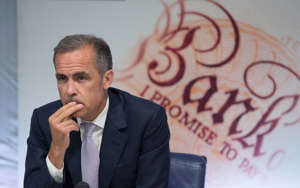 ------------
Q&A What is inflation and why does it matter?
Inflation is when prices rise. Deflation is the opposite – price decreases over time – but inflation is far more common.
If inflation is 10%, then a £50 pair of shoes will cost £55 in a year's time and £60.50 a year after that.
Inflation eats away at the value of wages and savings – if you earn 10% on your savings but inflation is 10%, the real rate of interest on your pot is actually 0%.
A relatively new phenomenon, inflation has become a real worry for governments since the 1960s.
As a rule of thumb, times of high inflation are good for borrowers and bad for investors.
Mortgages are a good example of how borrowing can be advantageous – annual inflation of 10% over seven years halves the real value of a mortgage.
On the other hand, pensioners, who depend on a fixed income, watch the value of their assets erode.
The government's preferred measure of inflation, and the one the Bank of England takes into account when setting interest rates, is the consumer price index (CPI).
The retail prices index (RPI) is often used in wage negotiations.
------------
Labour's analysis found that an average household would see an increase of £468 in annual debt costs, from £1,983 in 2018 to £2,451 by 2023.
The shadow chancellor, John McDonnell, called the figures "eye-watering increases in the potential costs faced by working families at a time when incomes are being squeezed".
Related: Huge council tax rise due in April - here's how much it could cost you, by property band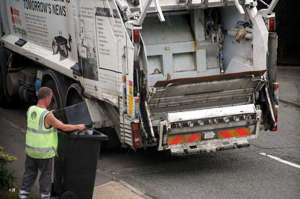 McDonnell said the figures showed a need to tackle a squeeze on earnings to combat rising costs. "We need an urgent change of direction from Philip Hammond as the real burden of debt for households is becoming increasingly heavier while he goes ahead with tax giveaways to the super-rich and big business, and continued austerity for everyone else," he said.
"The next Labour government will cap interest on consumer credit, and introduce a £10 per hour real living wage, to help build a high-wage, high-skill economy for the many and not the few."
Related: New tax-free childcare scheme begins - and it could save you up to £2,000 a year
However, the OBR said it would be a relatively modest increase as a percentage of a person's disposable income over a five-year period.
"Having fallen from 6.2% to 4.2% between 2010 and 2017, the share of disposable incomes being used to service debt rises relatively modestly over the forecast from 4.1 to 4.5% between 2018 and 2023," a spokesman said.
"The rise reflects a combination of rising mortgage debt as house prices increase, and rising interest rates on the resulting higher level of mortgage debt."
Andrew Hood, a research economist at the Institute for Fiscal Studies, said wealthier homeowners would feel more of the burden. "The vast majority of household debt is mortgages and interest rates are widely predicted to rise over the next five years, so we shouldn't be too surprised to see the projected debt servicing costs rising," he said.
"Much of the cost will be borne by richer homeowners who have large mortgages and the aggregate figures don't tell us much about other kinds of household debts such as credit card debt or rent-to-own loans."
NOW SEE: Seven in 10 UK workers are 'chronically broke', study finds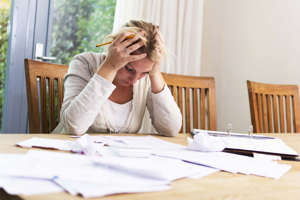 XD Load Error