The three types of pensions - and what you need to know about them

Mirror
11/02/2018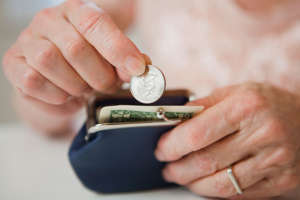 © PA Are you looking forward to retiring? With Monday just around the corner, you might be fantasising about an extra hour or two in bed with - ideally - nothing to stress about.

But are you prepared for when the great day comes and you're free from the 9 to 5?
Retirement might seem pretty far away for many people. For others, it's a constant worry about making ends meet. That's why we need to have a chat about pensions and retirement planning.
Many of the people I speak to worry because they don't know much about pensions. So I'm here to say to you, don't worry!
Pensions are complex, which is why we're launching a campaign to make things simpler. If you're struggling, here are the basic facts.
Pensions - what you need to know
There are three main types of pension. The state pension (paid by the Government), 'occupational' pensions (your pension through work) and private/personal pensions (what it says on the tin).
Work pensions come in two main types. Final salary (or defined benefit) pensions are dying out, unfortunately. Most of us have 'money purchase' (defined contribution) pensions now.
Some people opt to combine their previous work pensions into one or move their money into a private one. If you're transferring or taking out a private pension, you can't beat good advice.
Make sure you ask for everything to be explained simply and in writing. Ask how much commission the business/pension company will take. And don't ever be afraid to say you don't understand.
If you need more information or want to make a complaint, check out Resolver's guide at www.resolver.co.uk.
Our friends at The Pensions Advisory Service (TPAS) have a great website with tons of information – you can ask them any question that you have on your pension, from finding a missing pension scheme to finding out how much you can save each year tax free .
And if you're approaching retirement age with a money purchase pension and want to know about your retirement options, speak to Pension Wise .
Most importantly, if you're worried that you aren't saving enough for retirement or just need help, speak up. You're not alone.
I want to know if you're worried about pensions and retirement – so let me know what you think by emailing us atyourstories@resolver.co.uk.
Slideshow: 13 dream retirement destinations that don't cost a fortune (lovemoney)
For more of the most popular News, Sport, Lifestyle & Entertainment on MSN, Follow us on Facebook, and on Twitter