Unclaimed lottery winnings: How to make sure you never lose out on a jackpot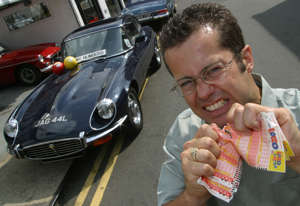 Picture the scene: It's a Saturday evening. Earlier in the week you purchased your regular lottery ticket at your local newsagents using your lucky numbers, and have thought nothing more of the simple task since.
You then hear your lucky numbers read out in succession on the television, and immediately spring into action to find your lottery ticket and discover if you have just become a multi-millionaire. Only problem is, you seemed to have misplaced your winning ticket with absolutely no idea of where it might be.
What happens next?
Here are five tips to ensure that if your lucky numbers ever come up, you don't end up losing your jackpot!
1. Don't assume it won't happen to you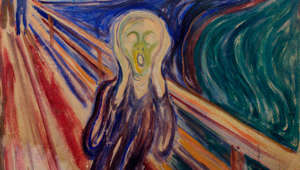 You might be naïve enough to think that if you ever get the chance to scoop a huge cash prize, you'd never be stupid enough to lose or misplace your lottery ticket. Well try telling that to the eight people in the UK who missed out on £1 million millionaire raffle prizes in the last year alone! It may also come as a surprise to you that almost £2 billion of lottery winnings have gone unclaimed in the UK since the national lottery began in the nineties; just imagine how miffed you'd be if you knew that was YOUR money.
2. Familiarise yourself with the lottery rules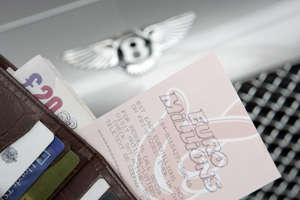 If you like to keep your lottery participation old school and still purchase your lottery tickets in paper form from your local newsagents or supermarket, make sure you know your rights! Once you've seen, or think you've seen, your numbers appear from that magic machine, you have180 days from the date of the draw to claim the money, or it will be forfeited.
3. What if I DO lose a ticket?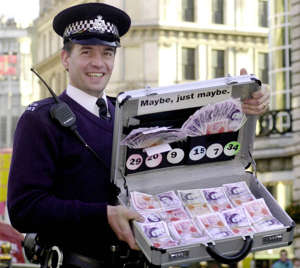 The National Lottery has undoubtedly improved its ticket tracking technology over the past few years. Having said that, if it is not 100% clear who has purchased the winning ticket, the law still favours awarding the money to the person in possession of the winning ticket. For example, imagine you buy a winning lottery ticket, then lose it on your way home and another person finds it and claims the prize.
Unless you can clearly prove through receipts, CCTV footage or some other means that the tickets were clearly bought then courts tend to favour rewarding the money to the individual who actually has the ticket in their possession – meaning very hard luck for you!
4. Consider your alternatives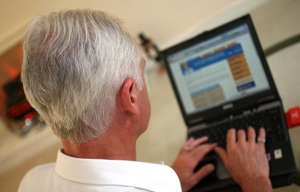 If you'd like to incorporate a less risky and more environmentally friendly method of playing the lottery, why not consider playing the lottery online? Not only will you get an email notifying you of any financial win immediately after a draw has taken place, but once your identity is verified your money is all automatically transferred into the bank or preferred payment method you chose when you set up your online account. This means that there is no chance of forgeting to check your numbers or missing a deadline.
Another benefit of online ticket purchasing emerges in the form of definite proof that you own the ticket, as if there is more than one buyer (i.e. you and your friend buy a ticket in a shop together) there may be some difficulty in determining who to award the prize money to (sometimes the courts will split the money evenly if it's not clear who the buyer was, but not always!).
5. Expand your global horizons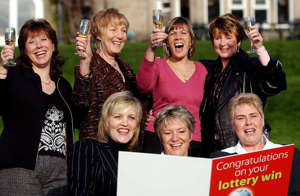 If you do take the leap and decide to swap from paper lottery tickets to opening up your own online lottery account, why stop at just playing to win the UK lottery? For example, I'm CEO of www.lottoland.co.uk, which gives you the option of buying lottery tickets for jackpots from all around the world, including America's favourite lottos, Mega Millions and Powerball. 
Whatever lottery you play, best of luck. Before you buy your next ticket, make sure you check out these 8 ways you can improve your chances of winning the lottery.