Facebook is developing a helicopter to deliver internet access in emergencies

The Verge
20/04/2017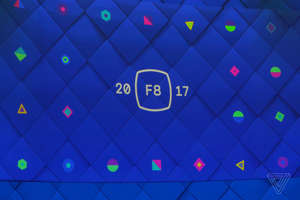 © Provided by The Verge Facebook is developing a small helicopter that can be deployed in emergencies to deliver internet access, the company said. Speaking at the F8 conference in San Jose today, the company said that the helicopter, dubbed "Tether-tenna," would provide "instant infrastructure" during times of crisis.
"When completed, this technology will be able to be deployed immediately and operate for months at a time to bring back connectivity in case of an emergency," said Yael Maguire, who run's Facebook's Connectivity Lab, in a blog post.
Tether-tenna could be deployed in cases when cellular infrastructure was damaged but fibre lines in the area still work, Maguire said. In those instances, the helicopter will tether to a fibre line and electricity, and then rise hundreds of feet in the air to broadcast a signal.

© Provided by The Verge It's not clear at this point whether Facebook would build a fleet of helicopters or work with telecom partners to build fleets of their own. The vehicle is about the size of a Volkswagen Beetle, Maguire told Recode. "This is still in the early stages of development and lots of work is needed to ensure that it will be able operate autonomously for months at a time, but we're excited about the progress so far," Maguire said in his blog post.

Tether-tenna is one of a growing number of strategies Facebook is pursuing to ensure perpetual internet access around the world. Other initiatives discussed on stage today include Terragraph, which bolsters signals in dense urban environments, and Aquila, an effort to deliver internet via solar-powered drones.