Brexit: Liam Fox claims UK could accept chlorinated chicken in US trade deal without lowering food standards
The Independent
15/05/2019
The UK could accept chlorinated chicken in a post-Brexit trade deal with the US without cutting food standards, Liam Fox has claimed.
The international trade secretary vowed to protect food quality after withdrawal from the EU – but insisted the controversy about washing poultry in chlorine was purely an "animal welfare" issue.
Dr Fox also suggested it would be impossible, under World Trade Organisation (WTO) rules, for Britain to ban the practice as part of a trade agreement with Donald Trump.
Read more: US trade demands revive chlorinated chicken dispute (Sky News)
"There's been no argument about food safety on chlorine-washed chicken – it's been an argument about animal welfare," he told an event.
"So, it's not been about food standards per se, so that's a slightly different debate and much more difficult to quantify because the legal definitions about it at the WTO are much less."
The comments came as Dr Fox said MPs voting down the withdrawal agreement bill would be setting the UK on a path to either "revocation of Article 50 or leaving without a deal".
Gallery: Foods you should not reheat and why (Photos)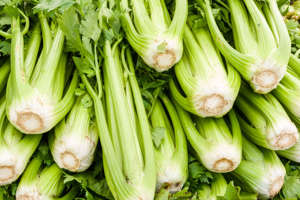 He was accused immediately of a "chilling disregard" for food standards in the search for a "quick-and-dirty trade deal with Donald Trump's America".
"He's made it very clear that, if he gets his way on Brexit, he'll be pushing for the UK to adopt US food standards," said Gareth Thomas MP, a Labour supporter of the People's Vote campaign.
"That means chlorine-washed chicken, hormone-injected beef, milk from infected cow udders and numerous other examples."
"There is no doubt that a US-UK trade deal would compromise food standards in Britain. This would be a disaster for our country, shredding animal welfare and consumer protections that keep us safe."
Dr Fox also became the first cabinet minister to speak publicly about the decision to plough ahead with the legislation – despite the absence of a deal with Labour meaning near-certain defeat.
Watch: James O'Brien on what adopting US food standards would mean for the UK (LBC)
"I think MPs will need to look and see whether they want to continue down a path that inexorably, I think, takes us to revocation of Article 50 or leaving without a deal," he told the Institute for Government think-tank.
MPs should "ask whether that is the best course, democratically or economically, for the UK," Dr Fox said, adding: "MPs will have to face that decision."
The international trade secretary's comments on chlorine-washed chicken follow the publication of Washington's "negotiating objectives" suggesting Britain will not enjoy softer treatment than any other US ally.
Watch: Gove defends lack of post-Brexit protection against chlorinated chicken in agriculture bill (The Independent)
Critics pointed out the blueprint would:
* Remove barriers on "sanitary and physiosanitary" standards in the farm industry – a demand to sell chlorine-washed chicken and hormone-pumped beef, they said.
* "Provide full market access for US products" – potentially ending NHS controls on medicine costs in favour of US-style direct-marketing of drugs.
* "Ensure that the UK does not impose measures that restrict cross-border data flows" – ending current restrictions the UK imposes as a member of the European Economic Area (EEA).
Read more: Doubts grow over post-Brexit food standards (The Guardian)
Dr Fox tried to calm the fears, saying: "I have said until I am blue in face that we will not reduce our standards as we move forward.
He said 59 per cent of Chinese consumers, and 60 per cent in India, had indicated a willingness to pay more for UK products, which were "regarded as a sign of quality".
"It would be self-defeating to see us reduce our standards, there's no advantage from a trading perspective," Dr Fox said – before arguing chlorine-washed chicken was a separate issue.