Delay to Brexit on way, Cabinet ministers reveal

Evening Standard
11/01/2019
Brexit looks increasingly likely to be delayed beyond the scheduled exit of March 29, Cabinet ministers today revealed to the Standard.
A backlog of at least six essential Bills that must be passed before Britain leaves the European Union has left ministers convinced the timetable will be extended.
They include the much-delayed Immigration Bill that has not yet even been published, let alone debated.
Brexit in-depth: All the latest news, analysis and expert opinion 
Download the Microsoft News app for your Android or iPhone device and get news & live updates on the go.
Even asking MPs to sit at weekends and cancel their half-term holiday in February may not provide enough time to avoid asking for a delay, several sources have disclosed.
A senior minister said: "The legislative timetable is now very very tight indeed.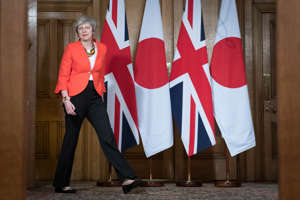 "Certainly, if there was defeat on Tuesday and it took some time before it got resolved, it's hard to see how we can get all the legislation through by March 29."

The development comes as:
Senior ministers told the Standard that a majority of the Cabinet now support the idea of staging indicative votes in the Commons to see if a different Brexit plan is supported, despite Theresa May publicly opposing the idea.

Work and Pensions Secretary Amber Rudd refused three times on live radio to deny she would resign if the Prime Minister attempted a disorderly departure from the EU without securing a withdrawal deal.

Foreign Secretary Jeremy Hunt warned that "Brexit paralysis" was a risk if MPs vote down Mrs May's deal on Tuesday but lack a majority for a different deal. He said it was clear that a no-deal Brexit would be blocked by Parliament following the landmark votes earlier this week.
A BBC analysis estimates the Government is heading for defeat on Mrs May's withdrawal blueprint by a crushing margin of 228 votes next week.
Related: Labour would back Brexit delay with Article 50 extension (Independent)
Mrs May is committed to coming back to the Commons by Monday January 21 with proposals for a new way forward, opening the door to MPs to force votes on rival Plan Bs.
The prospect of a delay to the Article 50 process arises because in addition to the deal itself, MPs need to pass a Trade Bill, Agriculture Bill, Fisheries Bill, Healthcare Bill, a Financial services Bill - and an Immigration Bill that is not expected to be even published until next week..
It follows reports from Brussels this week that British officials have already "put out feelers" about whether the other 27 EU countries would be willing to approve a limited extension of the Article 50 process that set a two-year deadline for Britain to leave the bloc.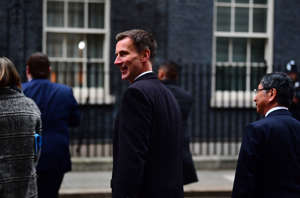 A senior Downing Street spokesman said Mrs May had been "very clear" that Britain would be leaving the EU on March 29 as planned.
A minister said there was "strong resistance" around the Cabinet table to any delay. "Nobody desires it," they said. "We may have to sit down and really prioritise. But we would then be in an emergency crisis situation."
Ministers think Mrs May will have to allow indicative votes on alternative plans - including a People's Vote and a Norway deal - if she loses heavily.
But a senior Tory warned: "Junior ministers and PPS would feel very very aggrieved if they did not have a free vote.
"You would get some resignations. Ministers have got to think well the process would work."
Gallery: Facts to know about Brexit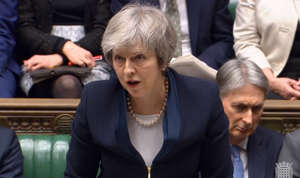 The Tory added: "I'm absolutely certain it's being examined."
No 10 sources said Mrs May "is not a fan" of the idea, however.
Speaking on Today, Ms Rudd has said she is "committed" to ensuring that the UK does not leave the EU without a withdrawal deal.
"This is a strong and great country, we will find a way to succeed," she said. "But I do not think that no-deal would be good for this country and I'm committed to making sure we find an alternative."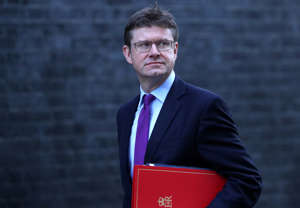 Business Secretary Greg Clark has previously hinted he would quit if the Government tried a no-deal exit, while Justice Secretary David Gauke has predicted a walkout of ministers in such circumstances.
Ms Rudd said it was "right" for the Government to make preparations for a no-deal Brexit, comparing it to wearing seatbelt when driving a fast car.
Mr Hunt appeared to row back from previous comments that suggested he was relaxed about no-deal, by saying that he thought Parliament would block a disorderly departure.
He stressed that the public would see any failure to deliver Brexit as a "fundamental breach of trust" which the country would "regret for many, many generations".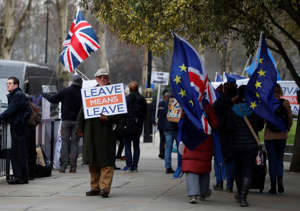 "If this deal is rejected, ultimately what we may end up with is not a different type of Brexit but Brexit paralysis," he said. "And Brexit paralysis ultimately could lead to no Brexit."
He warned Tory Eurosceptic hardliners against relying on the clock ticking down to the default option of a no-deal Brexit on March 29 if Mrs May's deal is voted down.
"It's now looking much less likely that Parliament would allow a no-deal outcome," he said.
"We have seen from this week that Parliament has the ability to assert itself and to shape outcomes."
Two of the biggest donors to the Brexit campaign say they now believe the project will eventually be abandoned by the government.
Gallery: Theresa May - her career in pictures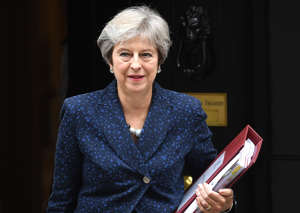 Peter Hargreaves, the billionaire who was the second biggest donor to the 2016 leave campaign, and veteran hedge fund manager Crispin Odey told Reuters they expect Britain to stay in the EU.
"I have totally given up. I am totally in despair, I don't think Brexit will happen at all," said Mr Hargreaves, 72, who is one of Britain's wealthiest men and donated 3.2 million pounds ($4.08 million) to the leave campaign.
Mrs May was boosted on Thursday by two Tory backbenchers - her former policy adviser George Freeman, and Trudy Harrison - indicating they will back her deal, as well as by a call from Japanese PM Shinzo Abe for the UK to avoid no-deal.
And the Prime Minister made efforts to reach out to Labour and the unions in an 11th-hour bid to salvage a vote which she is expected to lose by a wide margin.
One minister, Digital Minister Margot James, said this week that a delay might be needed if the withdrawal deal is voted down. And yesterday Jeremy Corbyn acknowledged that Labour might seek a delay if there was a general election.