Nigel Farage claims 35,000 people have pledged support for the Brexit Party

Yahoo! News UK
11/02/2019
Around 35,000 people have pledged their support to the Brexit Party, Nigel Farage has claimed.
The former Ukip leader, and vice-chairman of pro-Brexit group Leave Means Leave, made the claim on Twitter on Monday.
The party was recognised by the Electoral Commission on February 5, allowing it to field candidates at upcoming elections.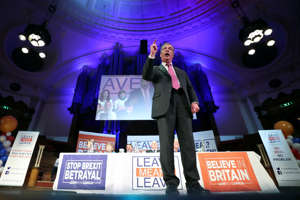 Mr Farage said: "An astonishing 35,000 people have registered as supporters of the Brexit Party in the first 48 hours, our politicians better listen."
After the party was officially recognised Mr Farage hinted at becoming the leader.
© 2019 Getty Images Nigel Farage (Getty)

The former UKIP leader said he would stand as a candidate for the new party in May's European Parliament elections if Brexit is delayed.
He said the party, which publicly launched on January 20, "has my absolutely full support".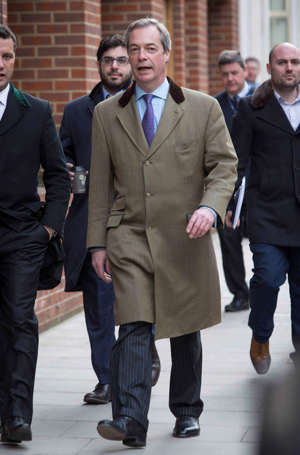 The UK is scheduled to leave the European Union on 29 March but Mr Farage said that if MPs "kick the can down the road" by extending Article 50, "then logically we would have to fight European elections and I would certainly stand in them in those circumstances".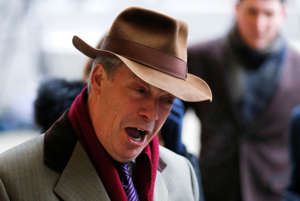 Former UKIP economic spokesperson, Catherine Blaiklock, who founded the party, told the Daily Telegraph that a "number of hundred" Conservative members wanted to defect the new party and the figure was likely to rise.
However, Mr Farage said the party would gain support from across the political spectrum as people are increasingly identifying along Leave and Remain lines rather than as Conservative or Labour.
He said: "If the need comes for the Brexit Party to be mobilised, I think it will draw support from across the entire spectrum.
Facts to know about Brexit (Photos)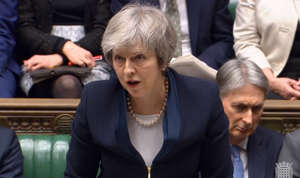 "I genuinely believe people would be very surprised at the support it would attract."