Theresa May will publish 'most significant' Brexit document yet – as Tory rebels vow to defeat it
The Independent
11/07/2018
Theresa May will today publish the "most significant" document yet on the road to Brexit, as anti-EU Tories plot to defeat it as early as next week.
The white paper will set out the full details of the Chequers plan, which triggered howls of "betrayal" and the resignations of both Boris Johnson and David Davis.
Ministers will claim it abides by the referendum result by pulling the UK out of the EU single market and customs union, so "taking back control of our borders, laws and money".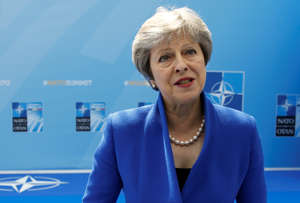 A proposal for a free trade area for goods will ensure "frictionless" borders, "protect jobs and livelihoods" and avoid the return of a hard border in Ireland, they will say.
The government will also try to calm the anger of many pro-Brexit Tories by insisting the UK will retain "the flexibility it needs" to sign its own trade deals with the rest of the world.
However, the white paper will emerge just hours after anti-EU Tories launch an attempt to strangle the blueprint at birth – insisting it would make an independent trade policy impossible.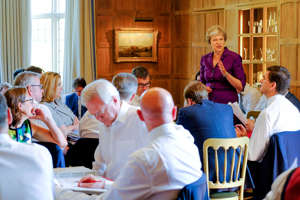 Led by Jacob Rees-Mogg, hardline Brexiteers have tabled amendments to the Taxation Bill, to be debated on Monday – including one to prevent the UK collecting customs duties on behalf of the EU, unless the EU does the same for the UK.
The Chequers plan proposes a "combined customs territory" where the UK would charge EU tariffs for goods which will end up heading into the EU.
Another amendment would make it impossible for Northern Ireland to be in a separate customs arrangement to the rest of the UK – an arrangement previously suggested by the EU.
EU's Top Negotiator: Brexit Deal Is '80 Percent' Done: Provided by Newsy
But Dominic Raab, the new Brexit secretary, insisted the white paper "respects the result of the referendum, and delivers a principled and practical Brexit".
"It would take the UK out of the single market and the customs union," he said.
"It would give the UK the flexibility we need to strike new trade deals around the world, in particular breaking new ground for agreements in services.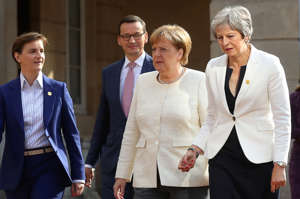 "It would maintain frictionless trade in goods between the UK and the EU through a new free trade area, responding to the needs of business.
"It would deliver on both sides' commitments to Northern Ireland and Ireland, avoiding a hard border without compromising the EU's autonomy or the UK's sovereignty."
Mr Raab added: "This is the right approach – for both the UK and for the EU."