Julian Assange: Wikileaks founder drops appeal against prison term for breaching bail
The Independent
18/07/2019
Julian Assange has dropped an appeal of his 50-week prison term for breaching bail by holing up in the Ecuadorian embassy in London.
Court officials said on Thursday that a hearing on the appeal set for next week had been cancelled.
Assange is jailed in London's Belmarsh Prison at the same time as he fights extradition to the US on espionage charges.
The Wikileaks founder skipped bail in 2012 when he sought refuge in the Ecuadorian embassy rather than turn himself in to British authorities for extradition to Sweden, where he was wanted for questioning over sexual misconduct allegations.
He denied the sexual misconduct allegations and said he sought asylum for protection from possible extradition to the US on charges related to his Wikileaks work.
Assange lost his protected asylum status in April and was arrested by the Metropolitan Police.
Sentencing him at Southwark Crown Court in May, Judge Deborah Taylor said it was "difficult to envisage a more serious example" of breaching the Bail Act.
Assange wrote to the court to apologise for his actions, which he said he regretted and acknowledged may have placed him in a more serious situation.
Related: 16 court cases that captured the world's attention (Photos)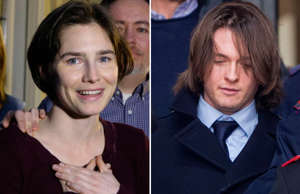 Judge Taylor said this was the first time he had expressed contrition over his actions, which she stated cost at least £16m of taxpayers' money.
She said: "Firstly, by entering the embassy, you deliberately put yourself out of reach, whilst remaining in the UK.
"You remained there for nearly seven years, exploiting your privileged position to flout the law and advertise internationally your disdain for the law of this country."
She also said his actions "undoubtedly" affected Swedish prosecutors' efforts, which were discontinued in May 2017 "not least because you remained in the embassy".
Additional reporting by PA
MSN are empowering Women In Sport this summer. Find out more about our campaign and the charity fighting to promote the transformational and lifelong rewards of exercise for women and girls in the UK here.